As summer fades into crisp fall with vibrant colors and cooler temperatures, it's time to embrace the season outdoors - with apple picking, and indoors - with decorating. Here are four easy ways to make your home feel like fall: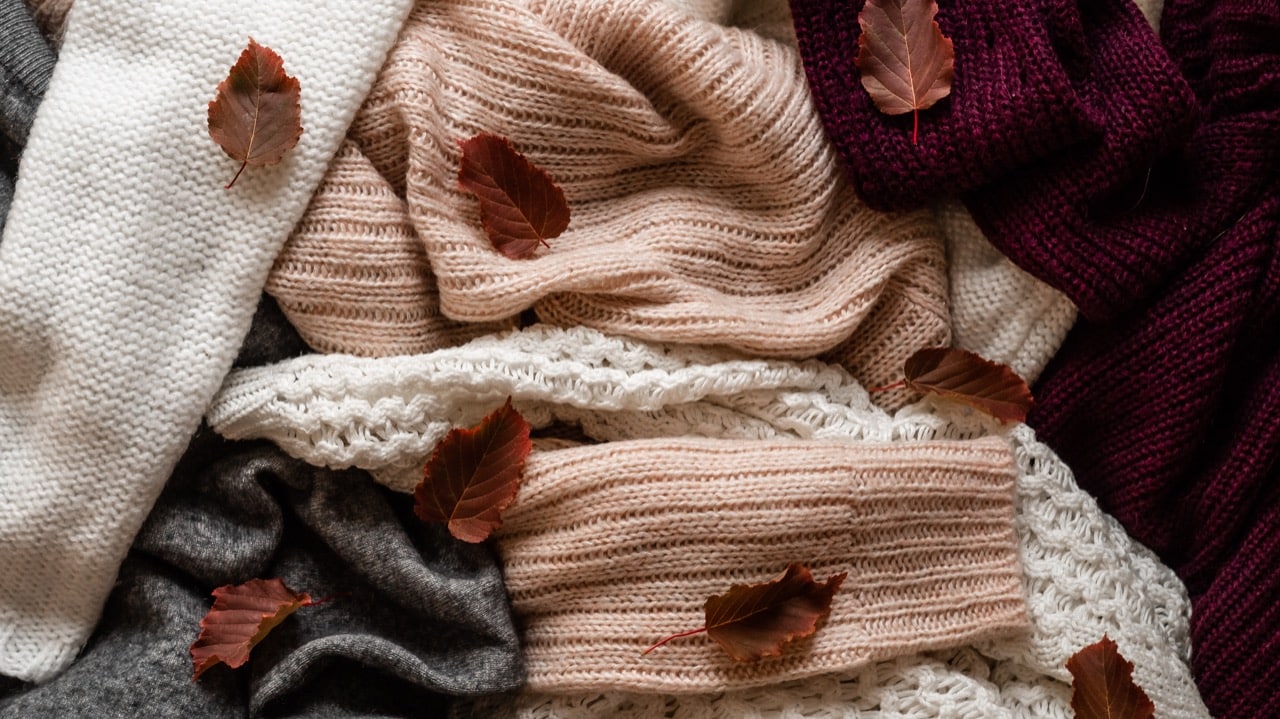 1. Fall Textures
To transition your home from summer to fall, textures are one of the most important design elements. Heavier-looking fabrics add warm vibes to your home, and a simple addition of plaid, velvet, fur, leather or knit is the perfect touch for an understated autumn look. For more inspiration about incorporating cozy fall textures into your home read our blog " Cozy Fall Textures to Incorporate into Your Home" and discover unique ways to embrace the season with interior design.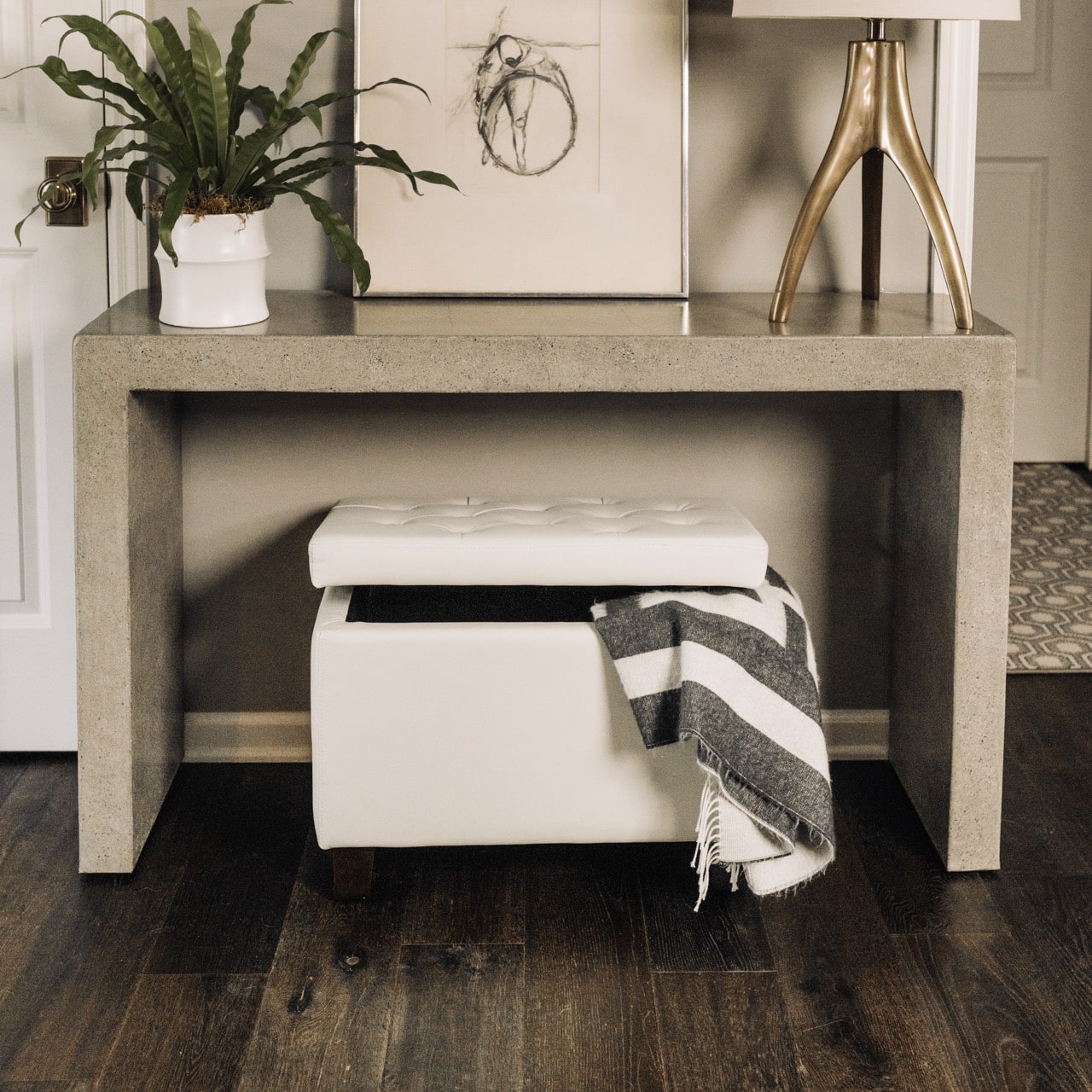 Shop the ottoman by clicking here.
2. Autumn Monochromatic
One of 2020's most popular trends in clothing is keeping colors together, and now, the trend is taking off in the interior design world. To streamline and sophisticate your space this fall, embrace one classic fall hues such as gold, olive, tan or brown to cozy up your home while keeping it stylish. Try mixing shades of blue and cream if you want more contrast in your monochrome look and don't be afraid to experiment with bolder colors. Discover WOVENBYRD's color coordinated collections as you design a room all in one color.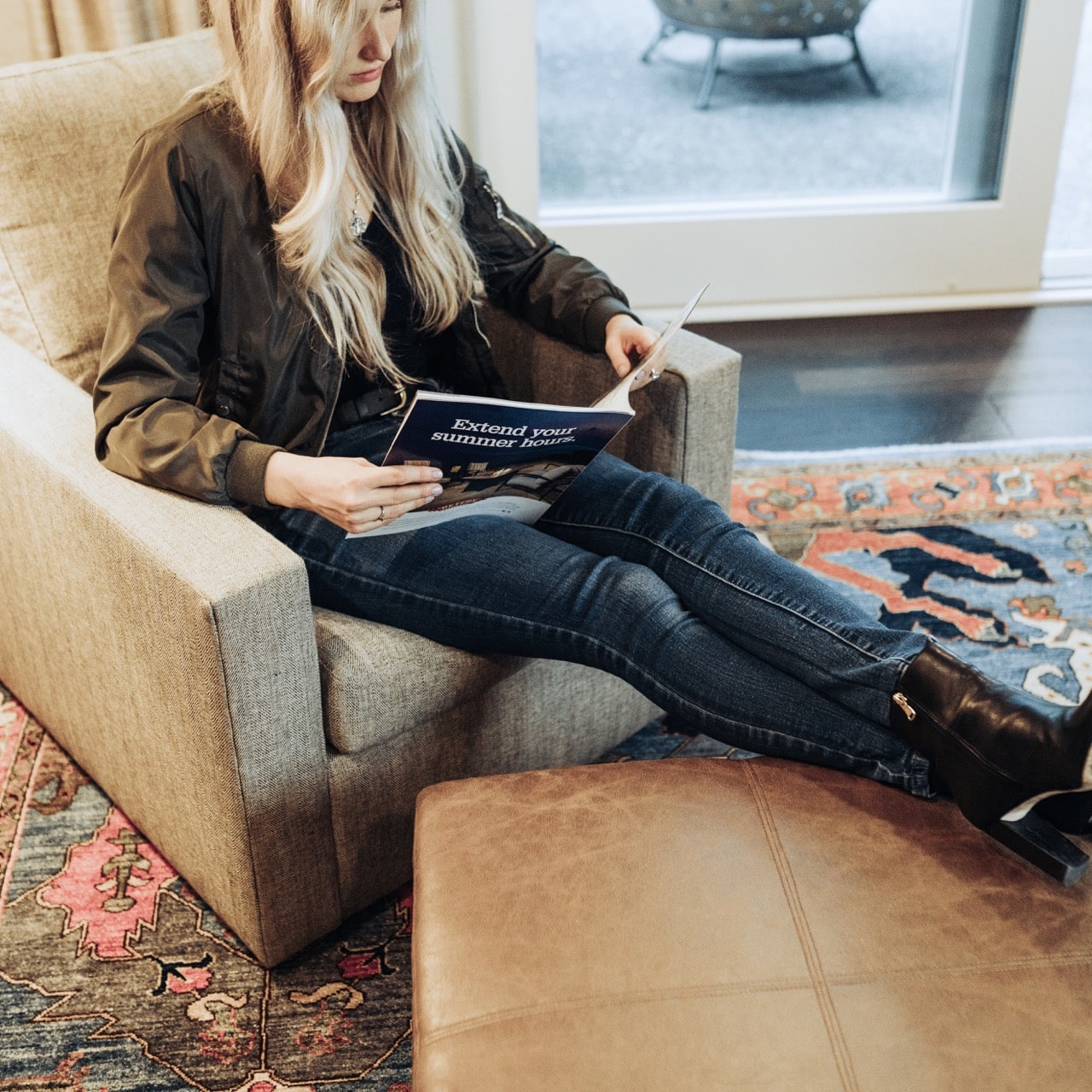 Shop the ottoman by clicking here.
3. Cozy Nooks
One of the best parts of fall is hunkering down with a hot drink and watching the vibrant fall colors outside. Create the coziest corner by adding in a comfy chair or sofa, an accent table, lamp, colorful accent pillows, and a throw. Better yet, find a bookshelf that fits near the space and place your books, speaker system, and magazines within arm's reach of your cozy chair."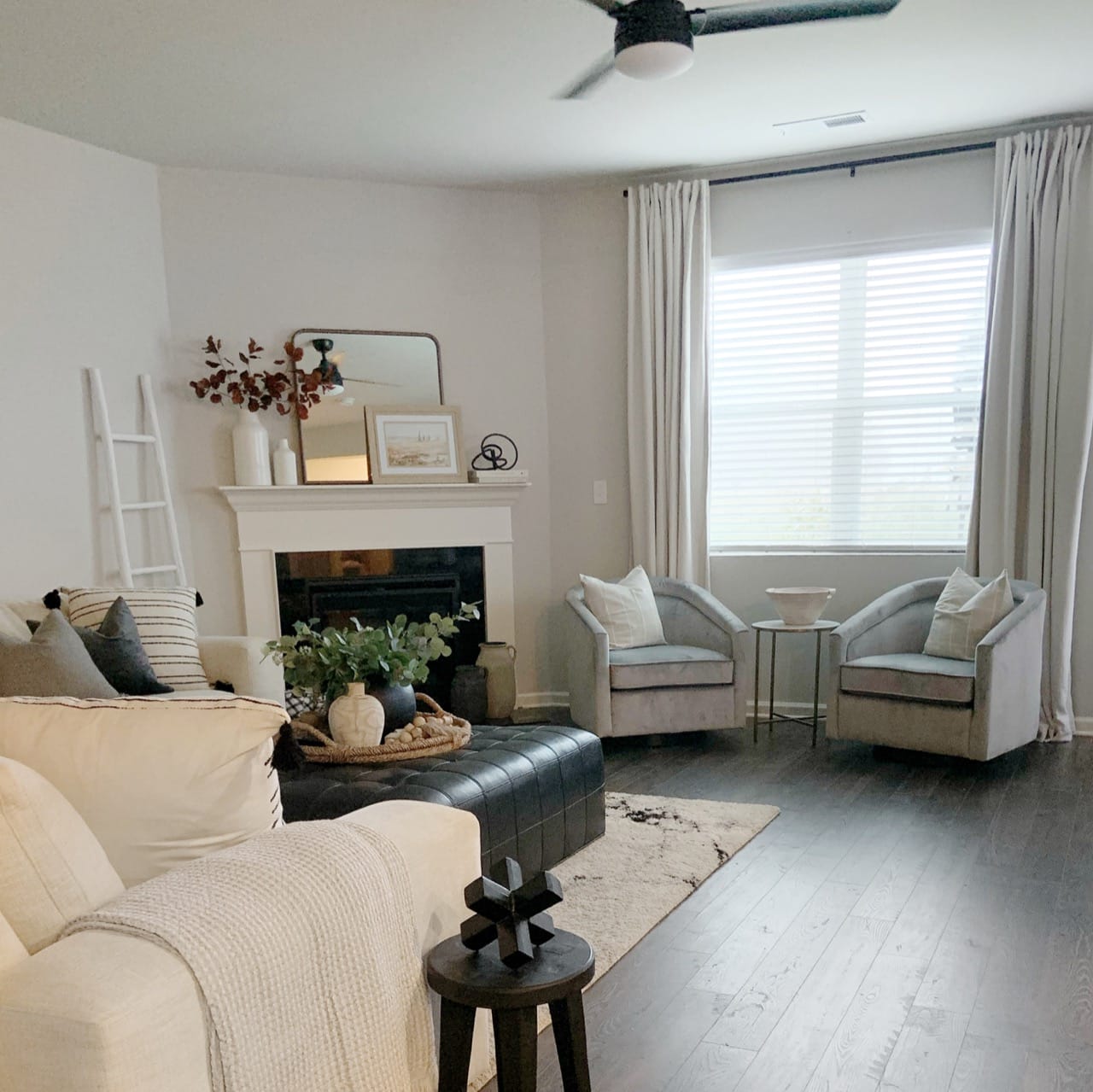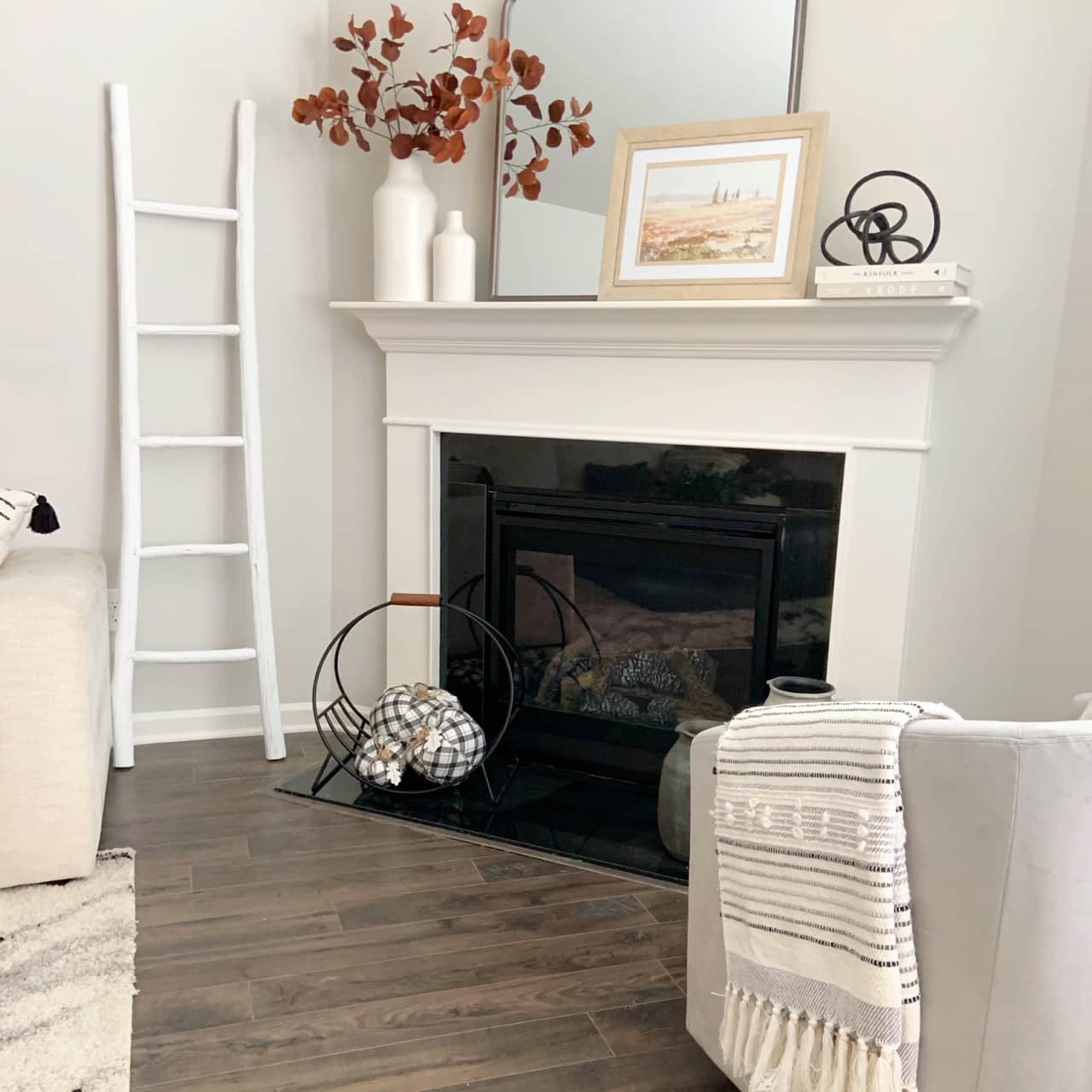 4. Heartwarming Hearth
Nothing says fall like gathering around the warm fireplace with friends and family as the cold wind blusters outside. Find fall centerpieces and small ornaments to decorate your hearth to give your living room a quick autumn makeover.
If you don't have a functioning fireplace, decorate with split logs or pine boughs to create a centered feeling to the room. Rearrange your furniture so your friends and family can gather around your cozy fireplace and enjoy its warmth together.
Fall in Love with WOVENBYRD
WOVENBYRD offers discoverable favorites that inspire confidence to create a welcoming and cozy home for the fall months. Find your next ottoman, chair, bench, or pouf today at WOVENBYRD. From classic style to unique textures that add a little glam, we have a piece for every space. To explore our classic, modern, and elegant pieces, or for style inspiration visit www.wovenbyrd.com.