It's October again, and it brings crisp reds, yellows, and golds with mellow mornings that should be spent cozied up by a fire with a warm drink. Fall is fun to decorate for, after all, it's all about getting comfy and cozy in your own home. Here are some timeless cozy fall textures to incorporate into your home as you embrace the colder months: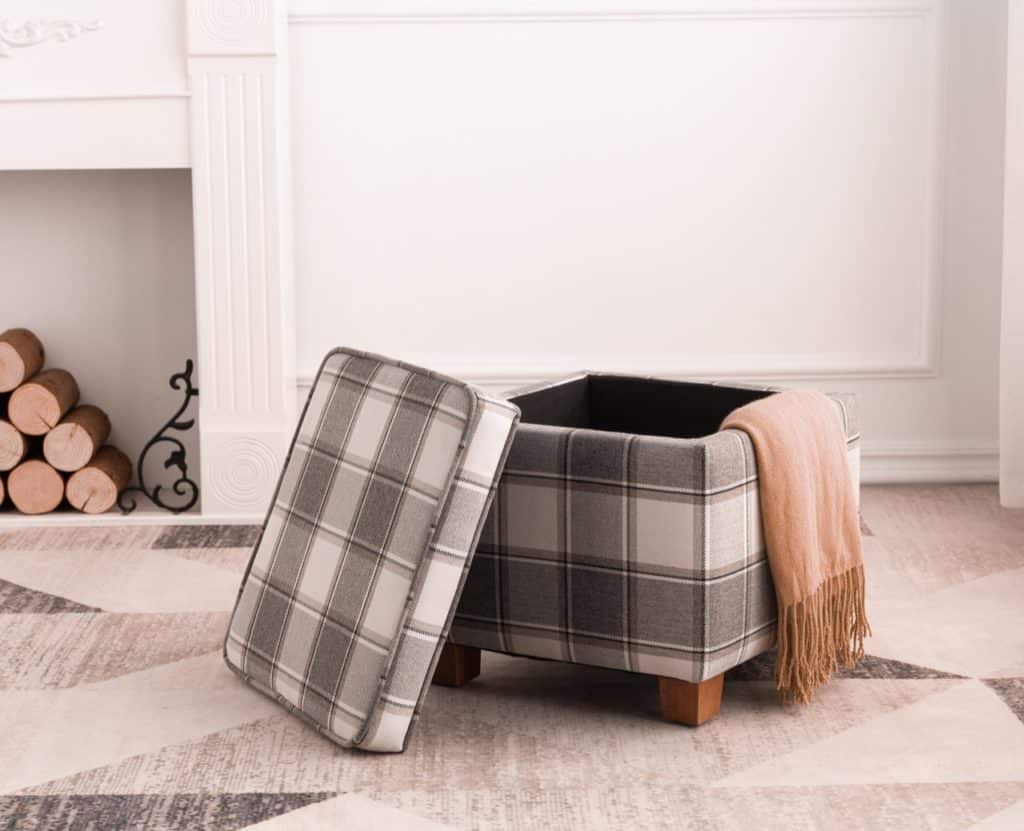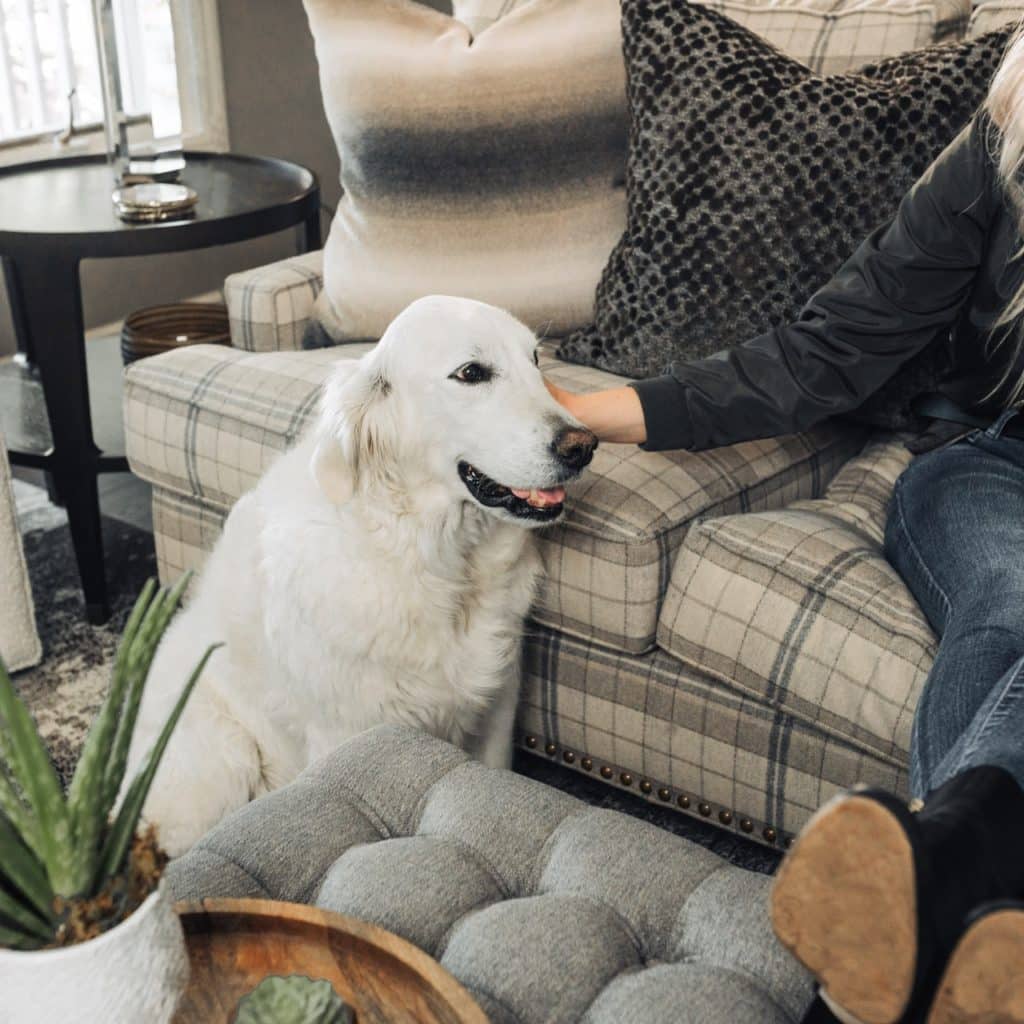 Shop this ottoman by clicking here.
1. Plaid
Plaid textures provide a homey vibe and can be incorporated into your home in many different ways, as an accent or a focal point. Consider plaid placemats, napkins, pillows, or blankets to transition your home into fall. As you look for plaid textures for the fall, focus on finding jewel tones like emerald green, navy blue, and mustard yellow to fully embrace autumn's colors. If a neutral look is more your style, opt for layers of cream, tan, and black for an understated and cozy vibe.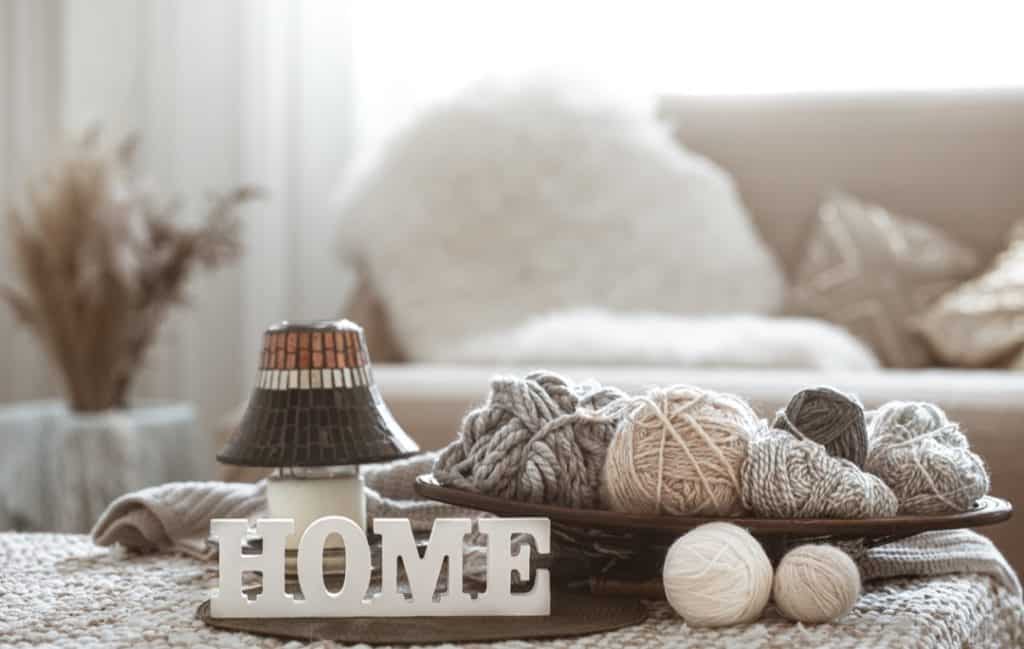 2. Knits
As you bring your chunky sweater-knit back into your wardrobe, why not bring knits into your home as well? This texture is easily incorporated by adding a few throw pillows or blankets into your living room, bedroom, or reading book for a quick fall makeover. If you're opting for a bolder look this fall, consider adding a chunky knit area rug or sweater-knit ceramics for a unique and warm feel.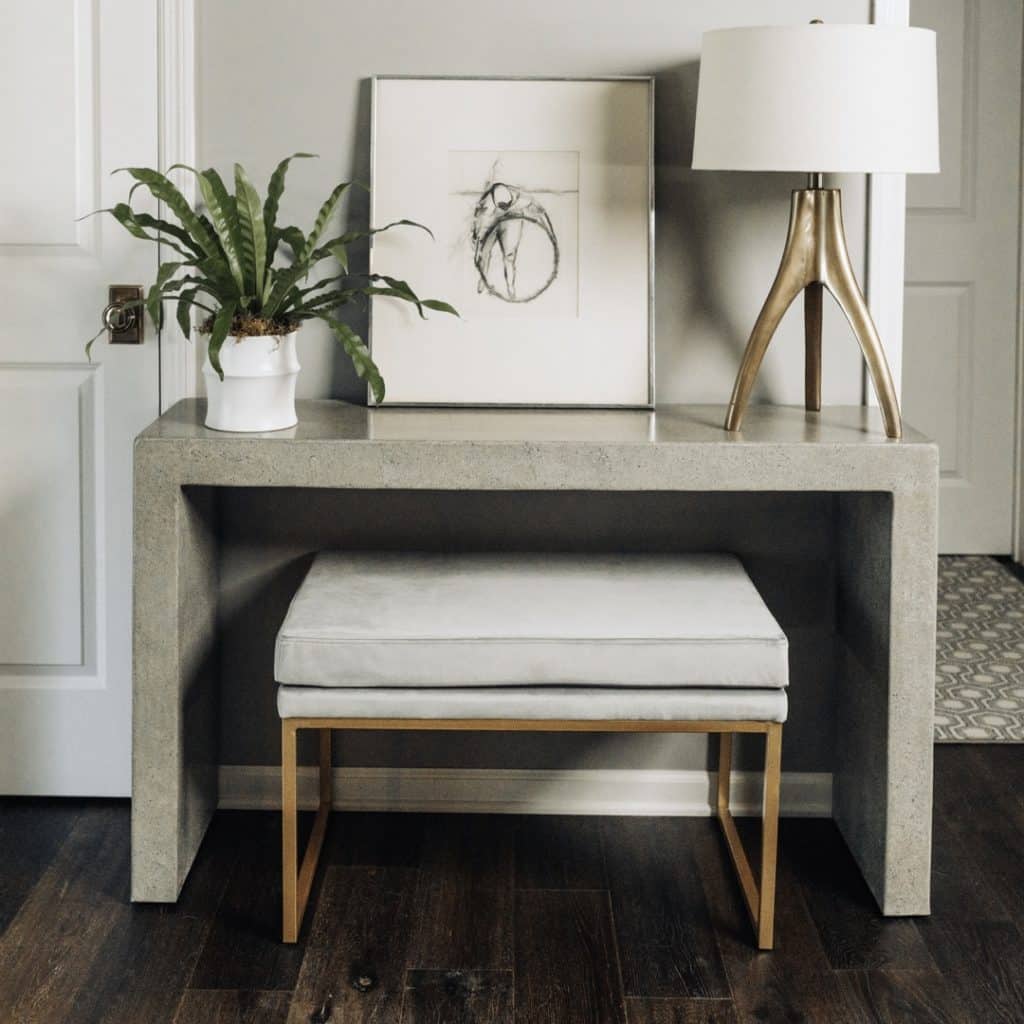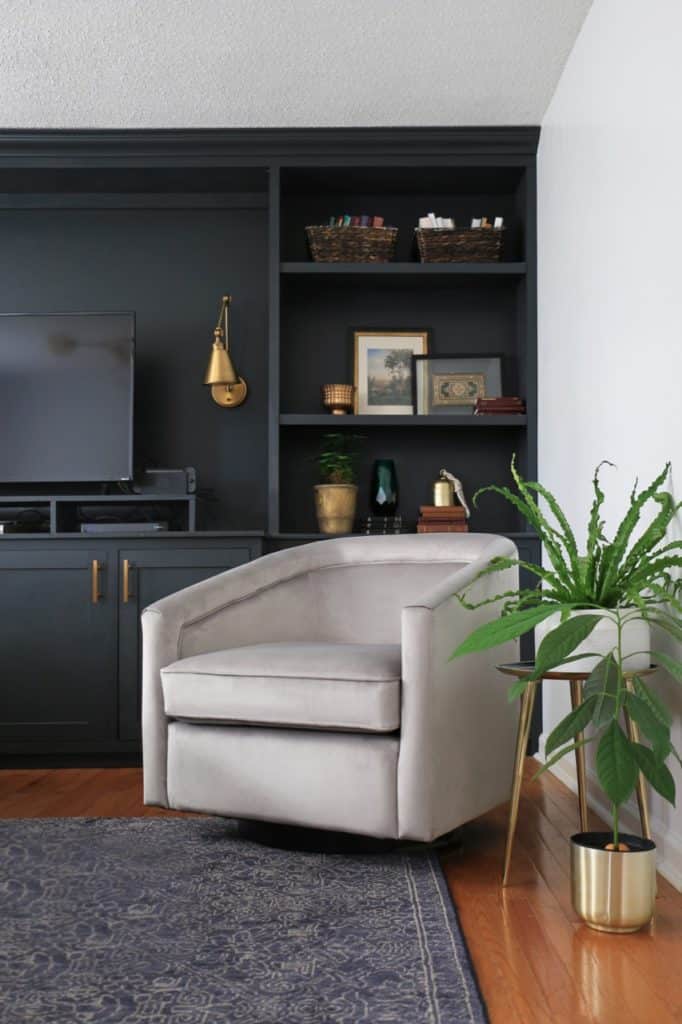 3. Luxe Velvet
Velvet brings an elevated comfort and classic style to an autumn home makeover. While cooler temperatures draw us to jewel tones, consider pairing velvet with earthy linens to bring out textural contrast. For velvet ottomans and chairs look through WOVENBYRD's Lux Velvet Collection, offered in a range of versatile grays, blues, warm blushes, and naturals, and find the perfect fall piece for your home.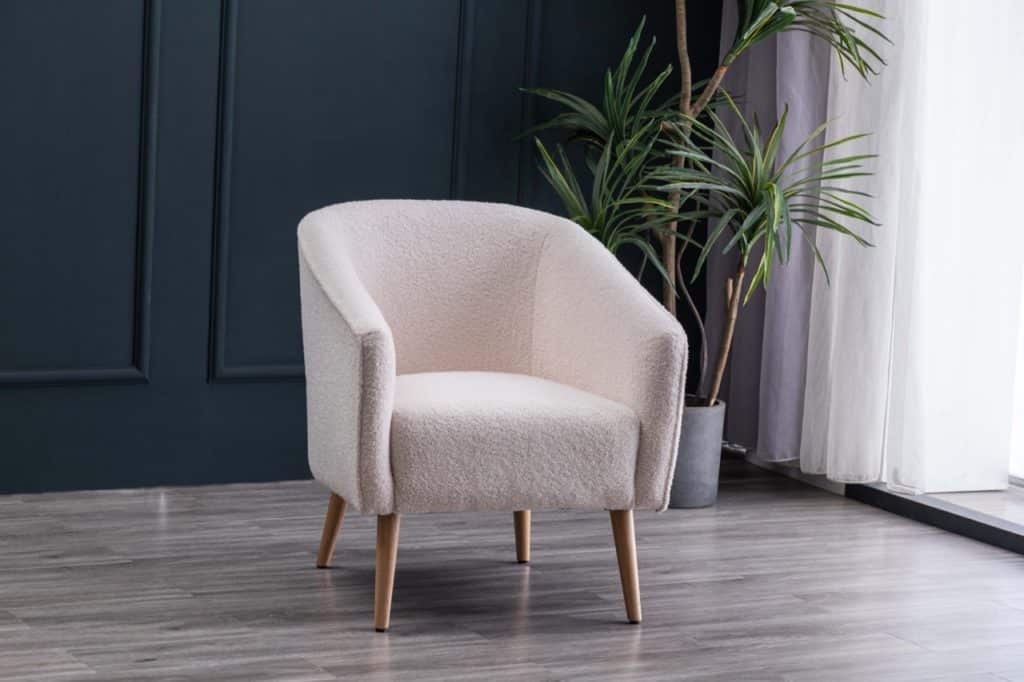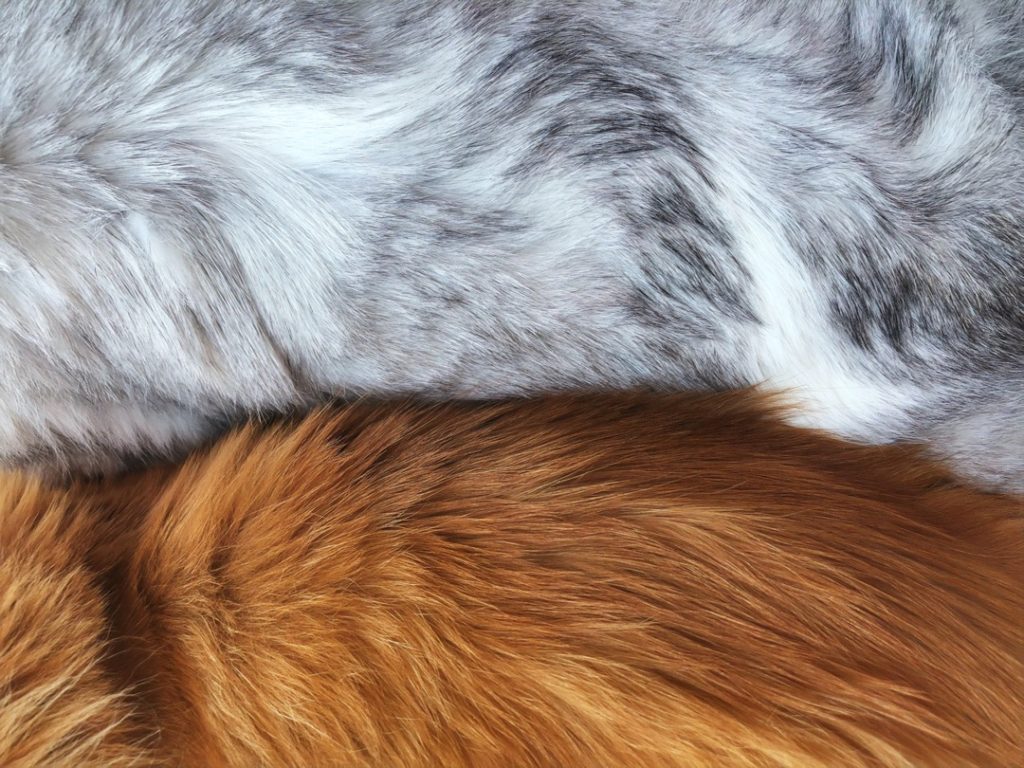 Shop this chair by clicking here.
4. Faux Fur
Fur materials are easily one of the coziest parts of autumn, and with the year we've had so far, comfort is long overdue. As an easy addition with textural interest, fur pieces add an undeniable comfort and cozy factor to your space. If you're looking for the perfect piece to complete your fall look, sort through WOVENBYRD's Faux Fur Collection, available in white, pink, and brown colors, accompanied by luxurious matte gold bases to complete the look and add contrast.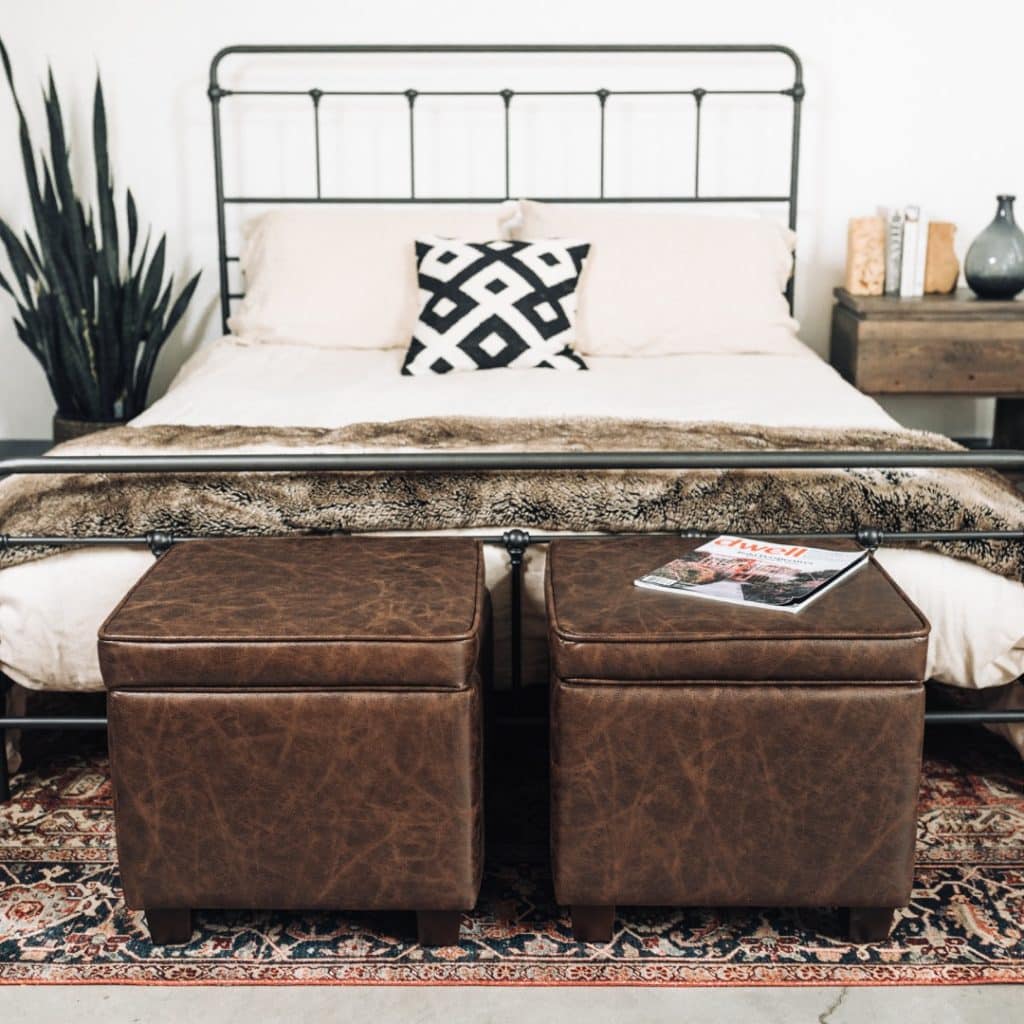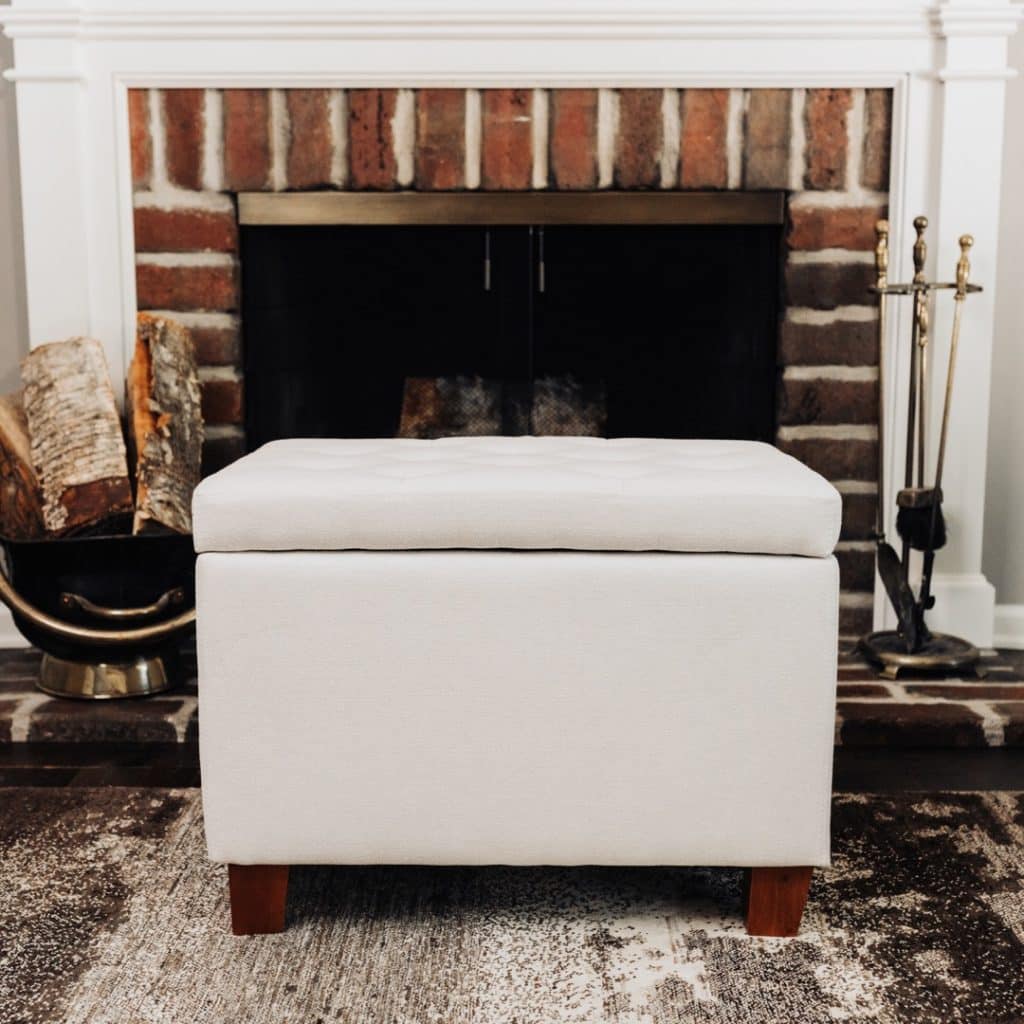 Shop the dark brown faux leather storage ottoman by clicking here. Shop the cream faux leather storage ottoman by clicking here.
5. Faux Leather
Leather materials are a great way to add warmth and sophistication to your space, making it feel more appealing and inviting as the weather gets colder. WOVENBYRD's Faux Leather Collection is designed to match the broadest range of styles, exuding classic, never outdated, lasting elegance for the fall and every other season. Offered in classic cream, rich dark chocolate and cognac colors, the Faux Leather Collection contains the perfect piece to weave your nest this fall.
Get Cozy with WOVENBYRD
WOVENBYRD offers discoverable favorites that inspire confidence to create a welcoming and cozy home for the fall months. Find your next ottoman, chair, bench, or pouf today at WOVENBYRD. From classic style to unique textures that add a little glam, we have a piece for every space. To explore our classic, modern, and elegant pieces, or for style inspiration visit www.wovenbyrd.com.