The world can be kind of a lot sometimes. We need someplace we can go to unwind, relax, and tune out the negative so that we can recharge and center ourselves. Creating a dedicated peace room in your home is the perfect way to ensure you have a little sanctuary when you just can't anymore, and need to take a moment. At WOVENBYRD, we believe that home decor can be a passport to happier places. Follow our advice to create the perfect peace room.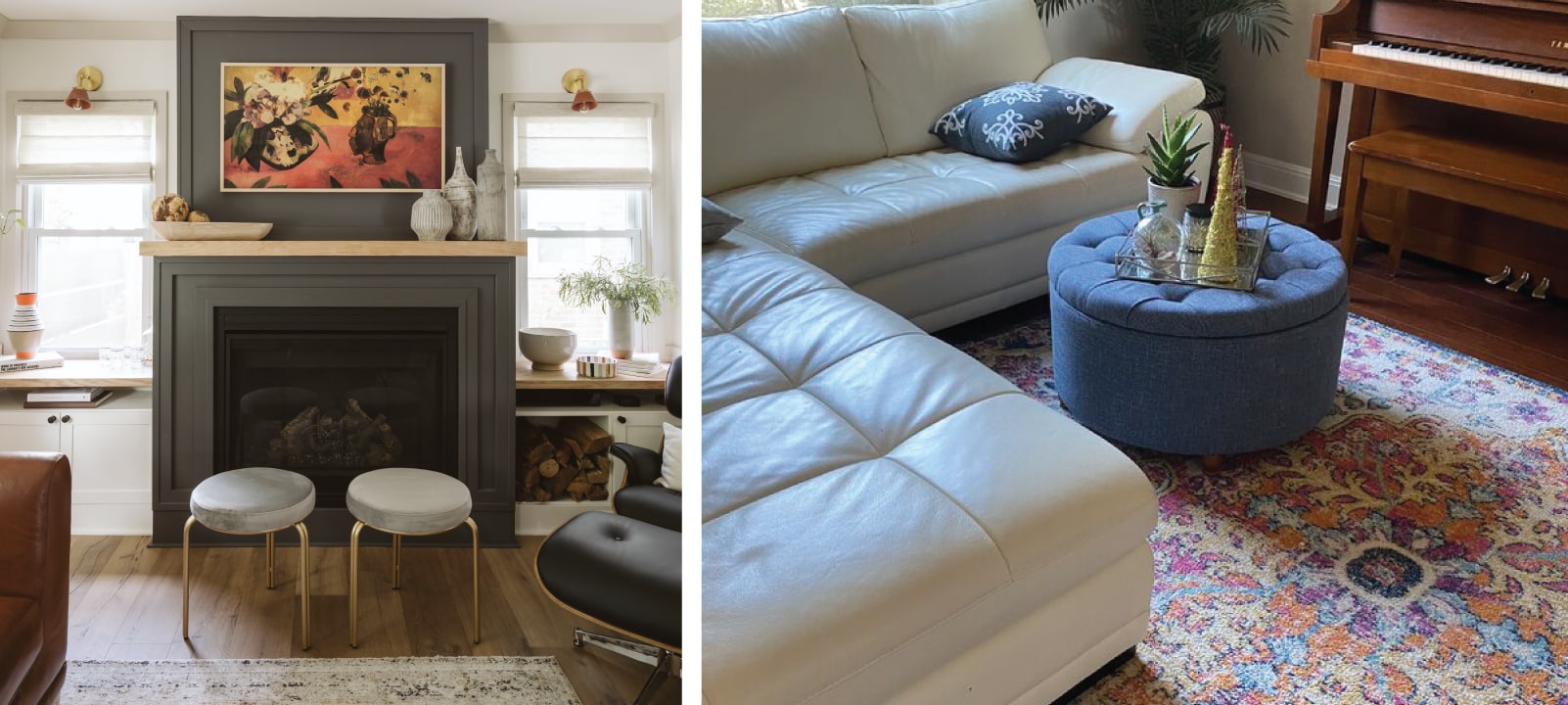 Shop the Large Round Tufted Storage Ottoman with Lift Off Lid here.
1. Create a Tranquil Color Palette
Since ancient times, the study and application of color to impact mood has been common across cultures. In modern times, we call this chromotherapy, and it is used across our culture in different ways. When it comes to creating feelings of relaxation and tranquility, cool tones are most effective. Blues, greens, and pastels with cool-undertones help lower blood pressure and produce a calming effect. Once you've determined your color palette, bring it to life on your walls with paint or wallpaper. If using wallpaper, stick to solids or round, geometric prints that aren't too busy. When you search for home decor, use your palette as a guide to find harmonious pieces.
2. Find Your Right Light
When it comes to peace, lighting is key. Bring in warm, soft bulbs and include shaded lamps when you shop for home decor to diffuse the light to aid in relaxation. If you prefer a darker room for your Savasana, invest in curtains so you can control how much natural light comes in. Avoid using overhead lighting when you can. If you can't help it, use a ceiling tapestry to help soften its glow.
3. Build a Scent Journey
Our sense of smell is a major part of our overall feelings. Like chromotherapy, aromatherapy goes back centuries, and there are many ways of bringing it into your peace room. Essential oil diffusers, candles, incense and dried plants are great ways to enhance your home decor while creating a harmonious and peaceful aromatic experience. Botanicals like lavender, rosemary, sage, and vetiver are time-honored relaxation scents. When building a scent journey, it's important to test fragrances for quality and sensitivity before you commit, otherwise you could wind up with a headache - the exact opposite of what a peace room should bring.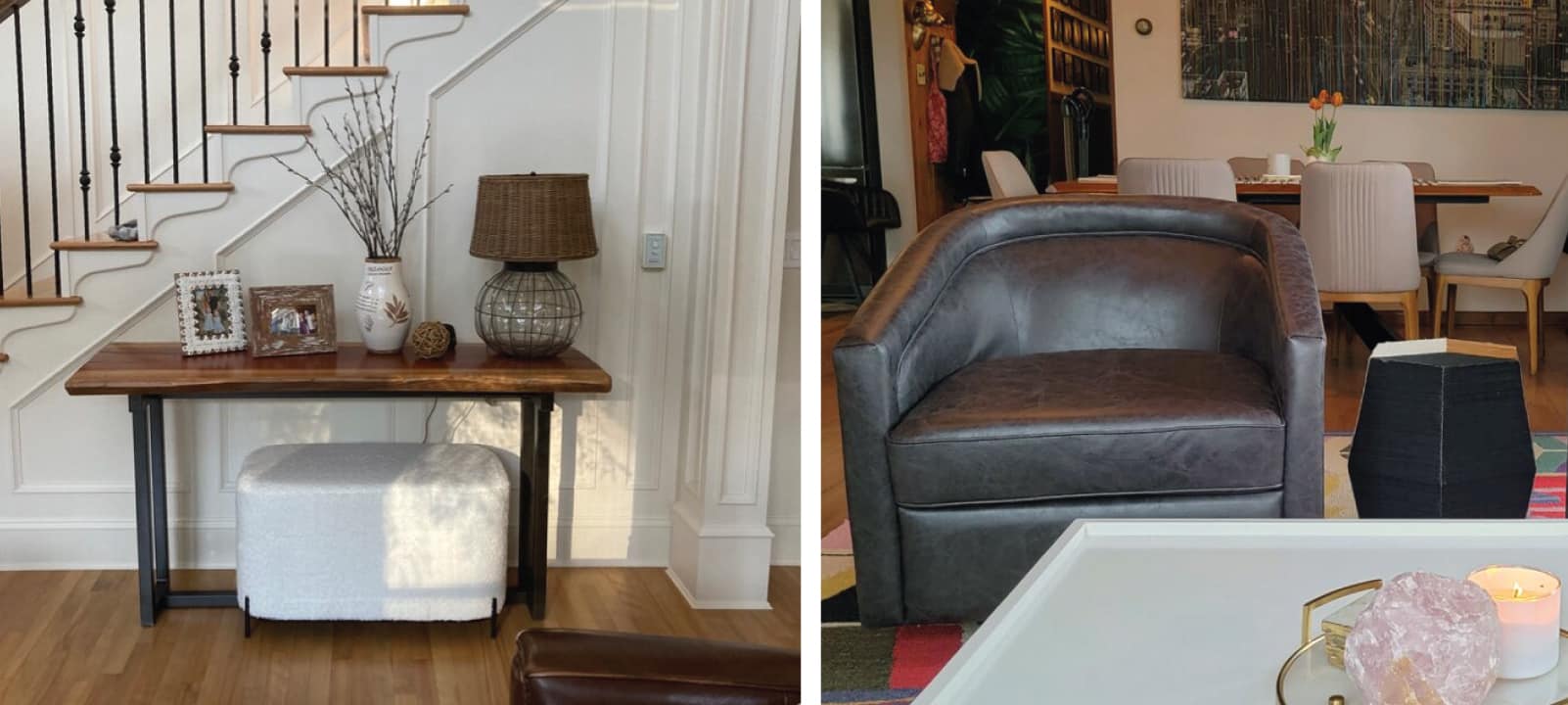 Shop the 32" Modern Decorative Bench with Metal Base here. Shop the Classic Swivel Barrel Chair here.
4. Fill Your Space With Comfort
To maximize your relaxation space, furnish your peace room with home decor pieces that are relaxing. Make the space cozy and inviting with a textured rug that you feel comfortable laying on during meditation. Add seating that is both supportive and plush, live WOVENBYRD's Faux Shearling Barrel Accent Chair. Our Tufted Hexagon Poufs come in cool-toned colors in soft velvet, and are a perfect, peaceful accent. Bring in a small side table to hold candles, singing bowls, incense holders, or other peace-bringing accoutrements.
Bring Peace to Your Nest with WOVENBYRD
Whether you're creating a dedicated peace room, or simply want to tell a more harmonious story throughout your nest, you'll find soft, comfortable, beautiful home decor in a number of styles and fabrics at WOVENBYRD. Our furniture is designed with class, comfort, and peace in mind to help modern nesters enhance their spaces for maximum enjoyment. The world is a noisy place. Find your peace with WOVENBYRD. Discover our collections at Target, Wayfair, Overstock or here on our website.