What is a pouf? Is it an ottoman? Is it a seat? Well...it's both. A pouf is a versatile piece of furniture that can be used as extra seating, a footrest, a side-table, or some fun decoration. It's easy to underestimate this unusual piece, but there are tons of perks to bringing a pouf into your home. With stylish designs including faux fur, faux leather and luxe velvet, the pouf is a wonderfully multi-faceted piece of furniture. Here are some of the ways WOVENBYRD's pouf collection can enhance your home: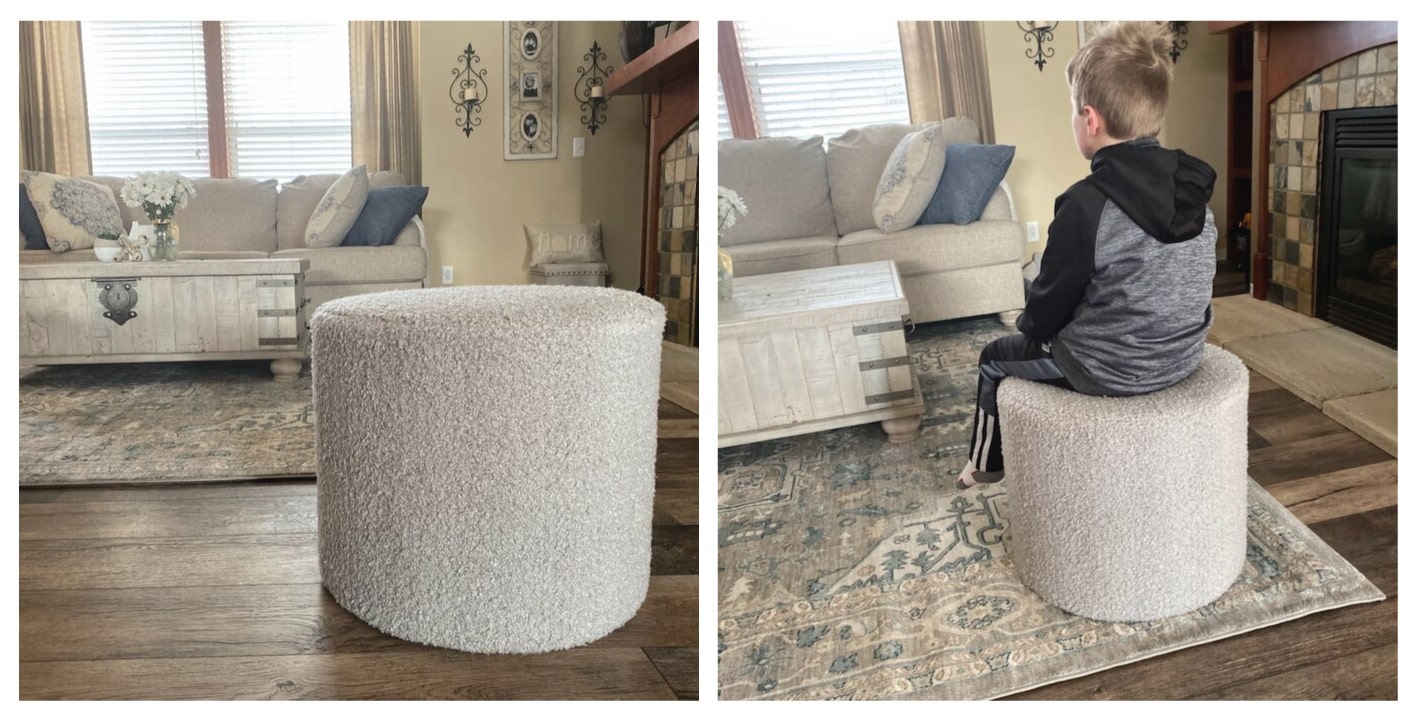 Convenient Extra Seating
One of the best ways to use a pouf is for extra seating. You can easily hide a pouf under a coffee table, then simply pull it out when you need some extra seating. Pouf ottomans go well in living rooms and entryways, serving as both a functional seating option, and as an accent or conversation piece.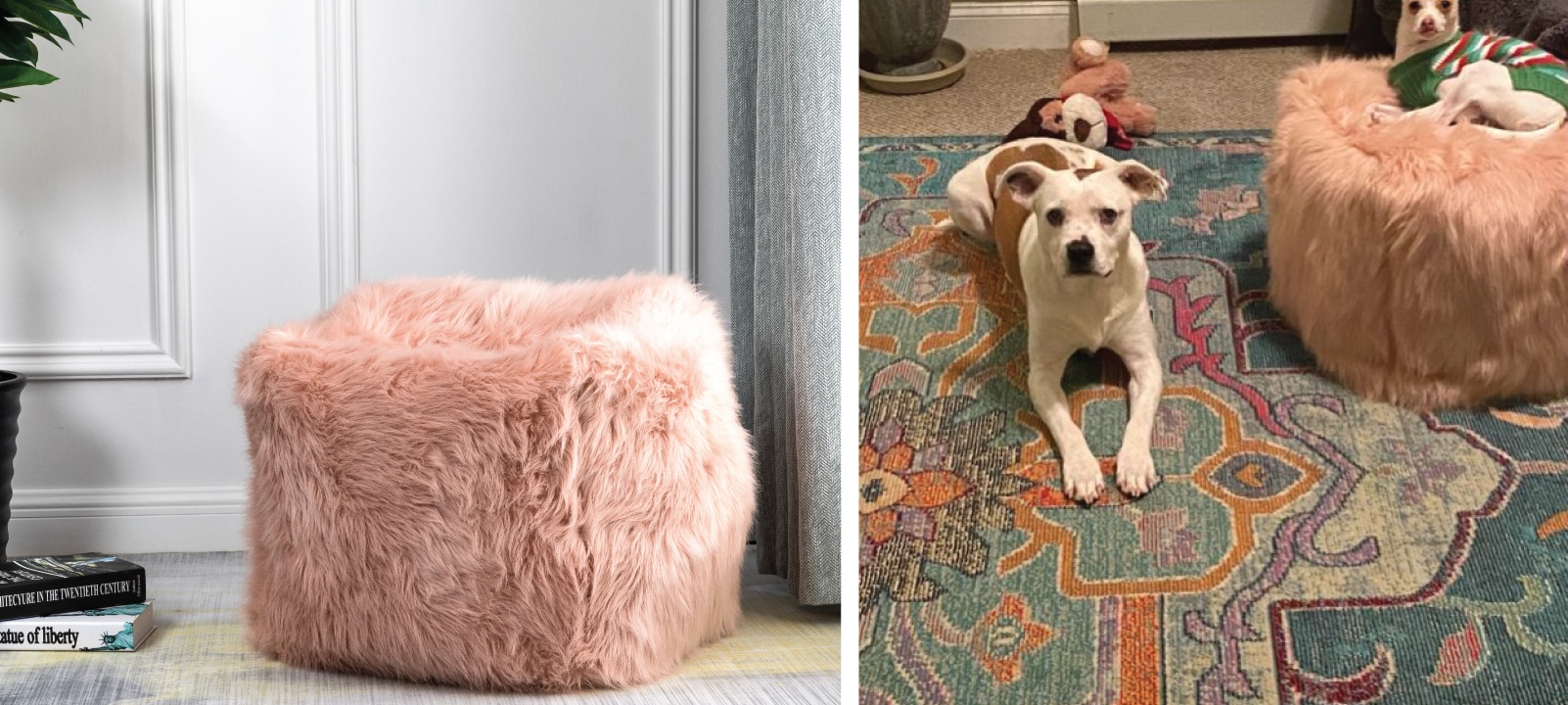 Shop this Pink Faux Fur Pouf here.
Cozy Footrests
Poufs are ideal footrests since they can be easily moved around the room and placed wherever you desire. After a long day, you can pull up an inviting faux fur ottoman to rest your feet on and relax. The faux fur texture of the pouf ottoman is fashionable, fun, and adds an extra element of coziness to the piece.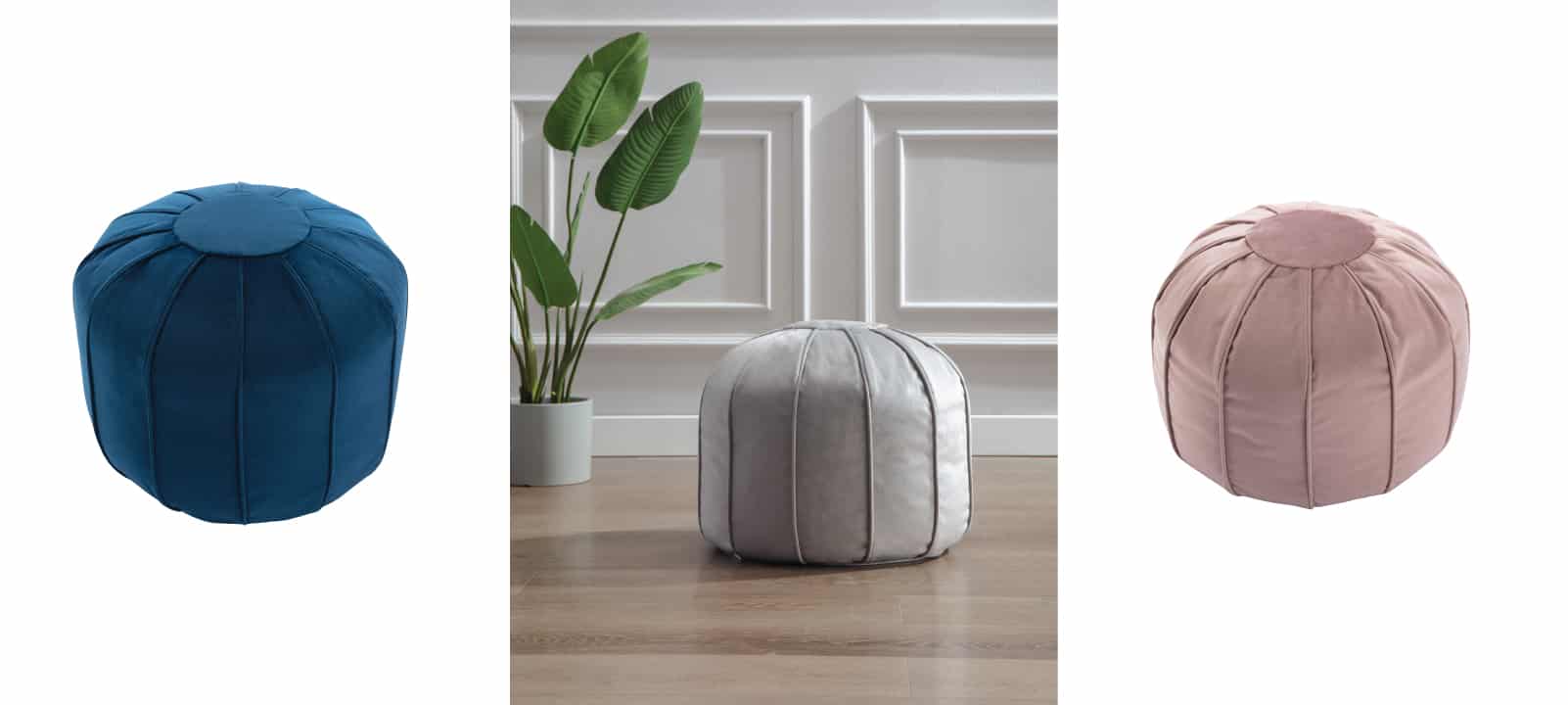 Stylish Side-Tables
Poufs can make for excellent, and very versatile side-tables. Place a subtle fabric pouf next to a seating area with a tray on top for drinks, snacks, or any other essentials for cozy, clean living. Pair two poufs together in front of a sofa to serve as a coffee table with a fun twist. Throw a faux leather pouf at the end of your bed instead of a bench for a cozy and stylish look. The lustrous look of our faux leather pouf is sure to elevate each room to extraordinary.
Discover WOVENBYRD's Pouf Collection
WOVENBYRD's Pouf Collection brings an elevated comfort and classic style to your home. Elegant and easy to care for, even our velvet poufs will stand the test of time. WOVENBYRD's Pouf Collection adds an undeniable comfort and coziness factor to each room. Items in both the luxe velvet and faux fur collections come in the sought-after blush hue that is sure to add some color to your home decor this winter. To explore this collection and others, visit us at https://wovenbyrd.com/ottomans/poufs/