The holiday season means gathering with those we hold most dear, eating lots of tasty food, and sharing gifts with our friends and families. Giving gifts during winter is a tradition that spans both the world and the ages, as humanity looks for opportunities to spread warmth and light during the colder, darker months. As we make our way into this jolly time of year, Wovenbyrd has compiled our gifting guide to help you make the season bright. Keep reading to find our top picks for your favorite folks.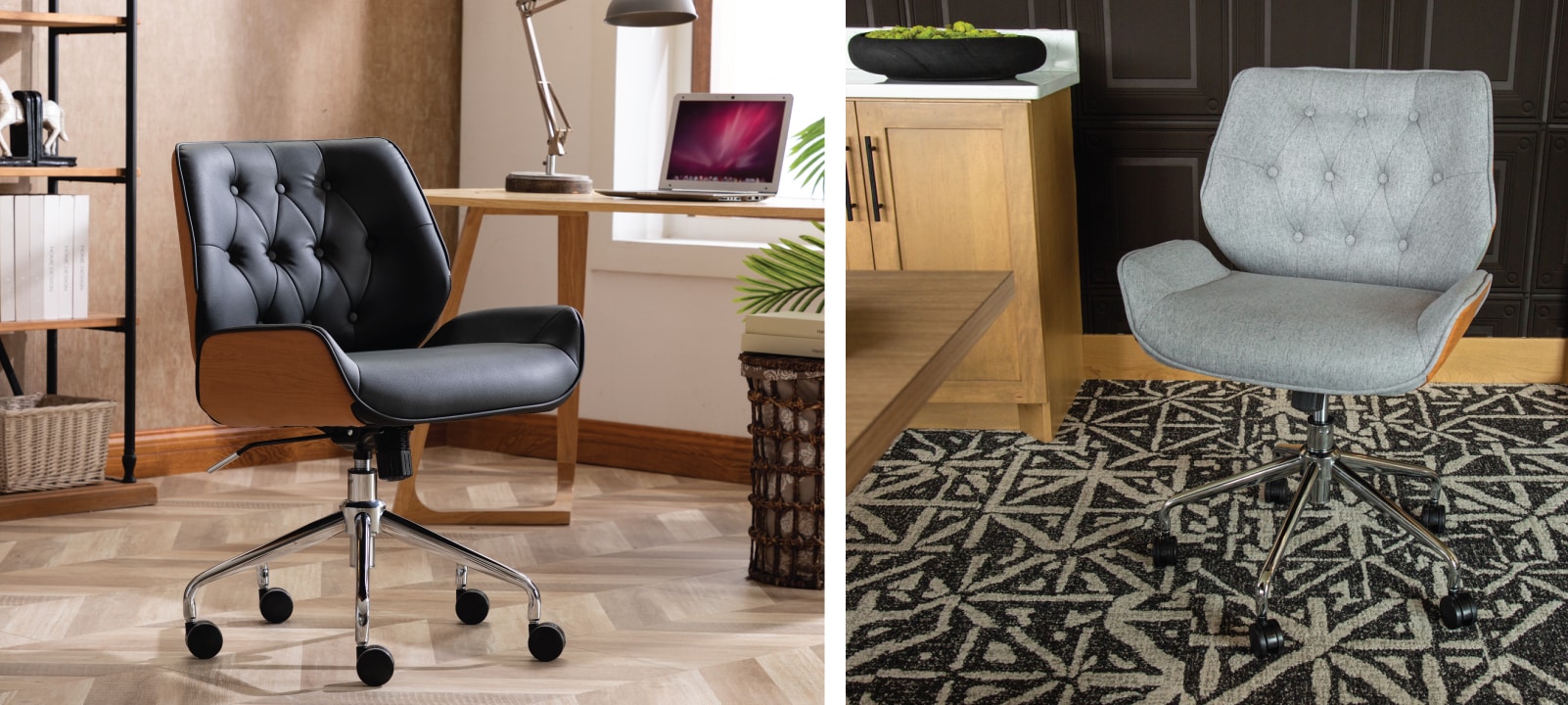 Shop the Executive Office Chair here.
1. For Your Favorite Home Officemate
Working from home has become a big part of our lives, with many still repurposing less-than-ideal furniture into their home workspaces. Treat your favorite worker-from-home to a bit of comfort and sophistication this holiday season with the Executive Office Chair. This modern, stylish piece is accented with faux wood to heighten the style of the home office, living room, or anywhere else your loved one makes their workspace. With its cushioned seat, adjustable height and 360-degree swivel, this chair makes the workday both comfortable and productive.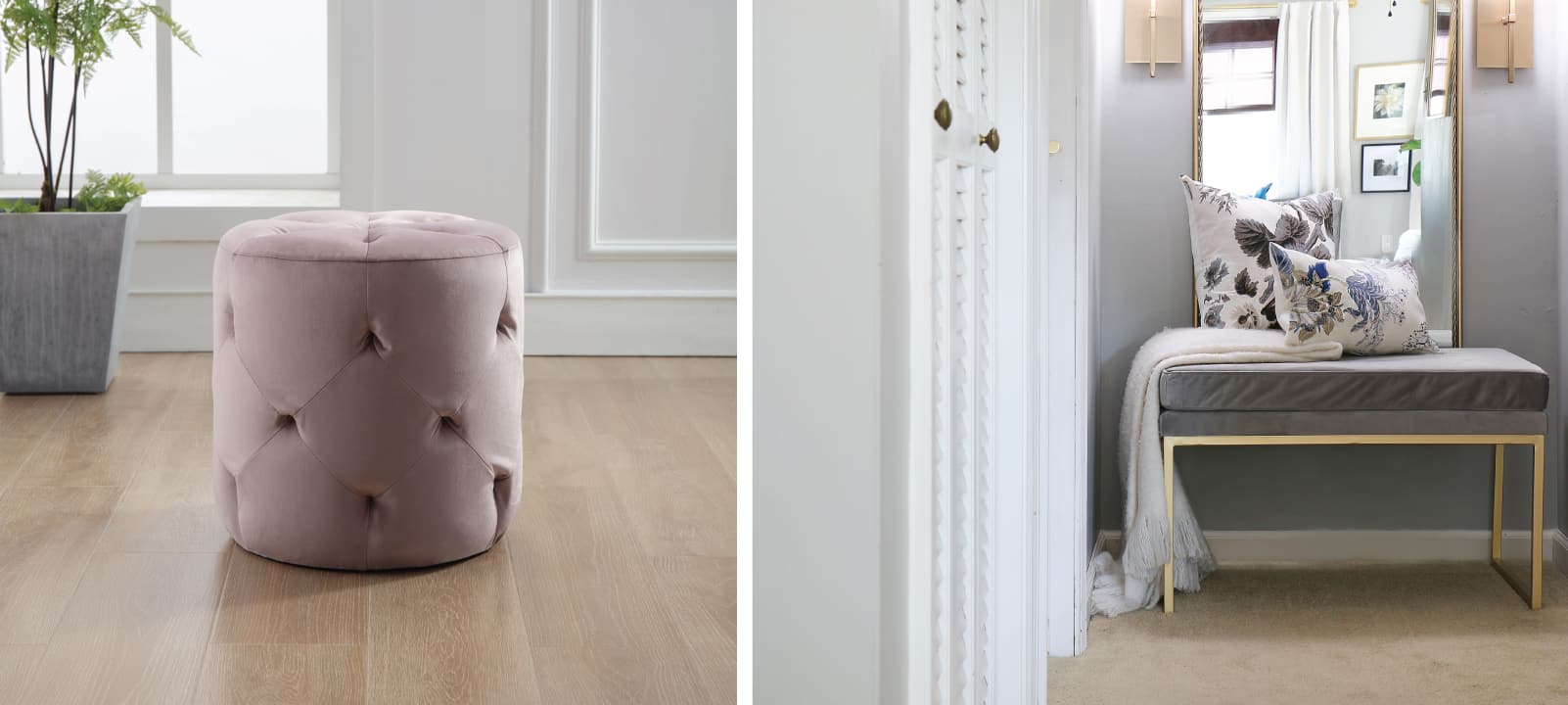 Shop the 18" Round Pintucked Ottoman here. Shop the 30.5" Decorative Pillowtop Ottoman here.
2. For Your Favorite Style Icon
We all have that person in our life who brings style, flair, and fabulousness into all that they do. This person delights us with their fashion, their stories, and their sense of fun. Give them a gift to remember this holiday with the 18" Round Pintucked Ottoman. Upholstered in luxurious velvet, this ottoman comes in a choice of three bold color options to create an iconic style moment in any space. The perfect addition to their vanity, bedroom or living room, they'll adore its combination of softness and style. If they have a little extra room to play with, consider the 30.5" Decorative Pillowtop Ottoman in velvet for an extra helping of lush elegance.
Shop the Round Pouf here.
3. For Your Favorite Free Spirit
Do you have a gentle, free spirit in your life? Someone who always makes space to listen, share advice, or bask in the beauty of life with you? Return their kindness this holiday season with the gift of a cozy Round Pouf in Faux Shearling. As warm and inviting as they are, this pouf is soft but sturdy enough to use as seating when they plot their next adventure or check the stars for guidance. With its gentle texture, Faux Shearling brings comfort and visual dimension to any space.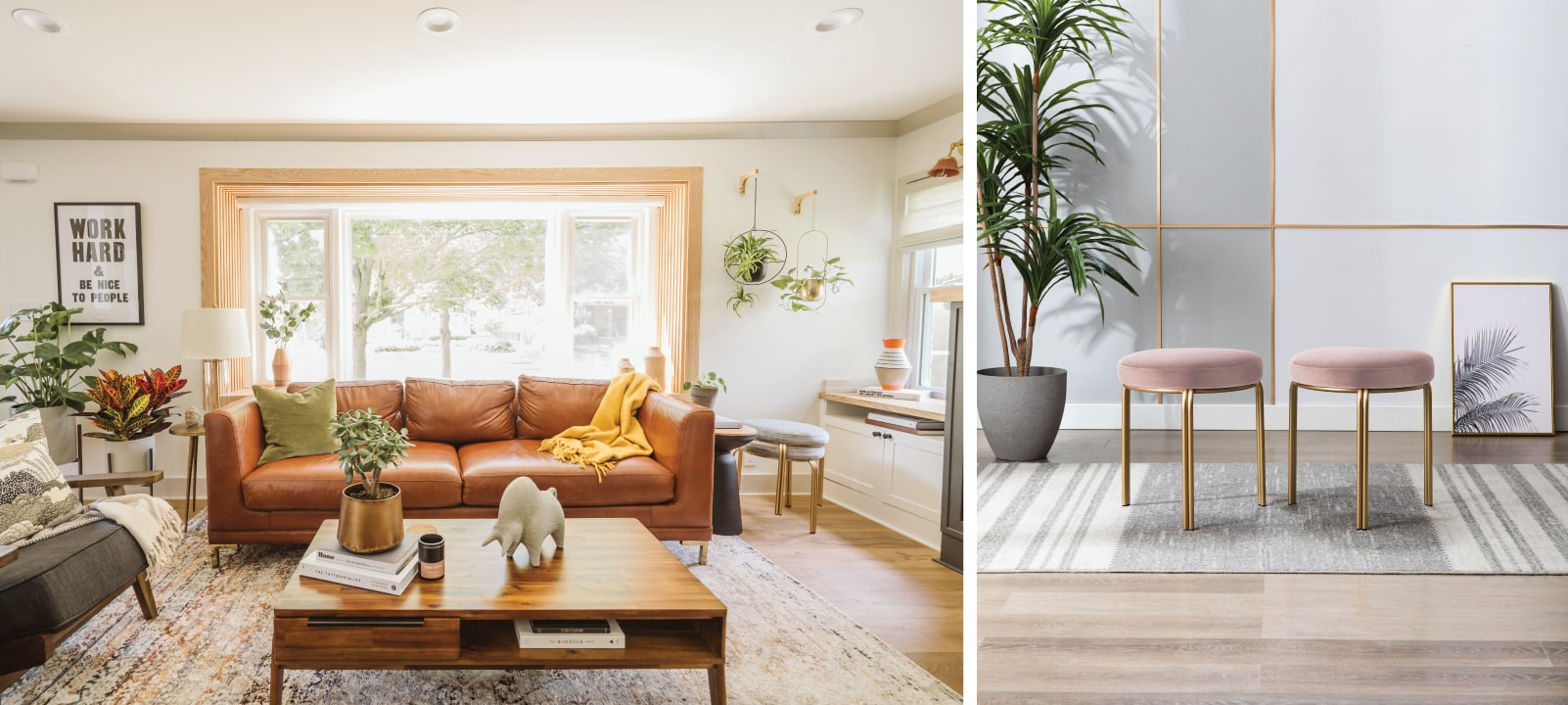 4. For Your Favorite Poet
Do you have a friend who always seems to know the right words? Someone who thinks of rainy days as a great opportunity to read and reconnect with their favorite records? The rich hue of soft pink or gray velvet atop a golden metal base will ignite their space with style while providing a comfortable place to rest their feet or notebook as they read, write, think, or feel. Order more than one to ensure they'll always have enough seats to go around at their next salon.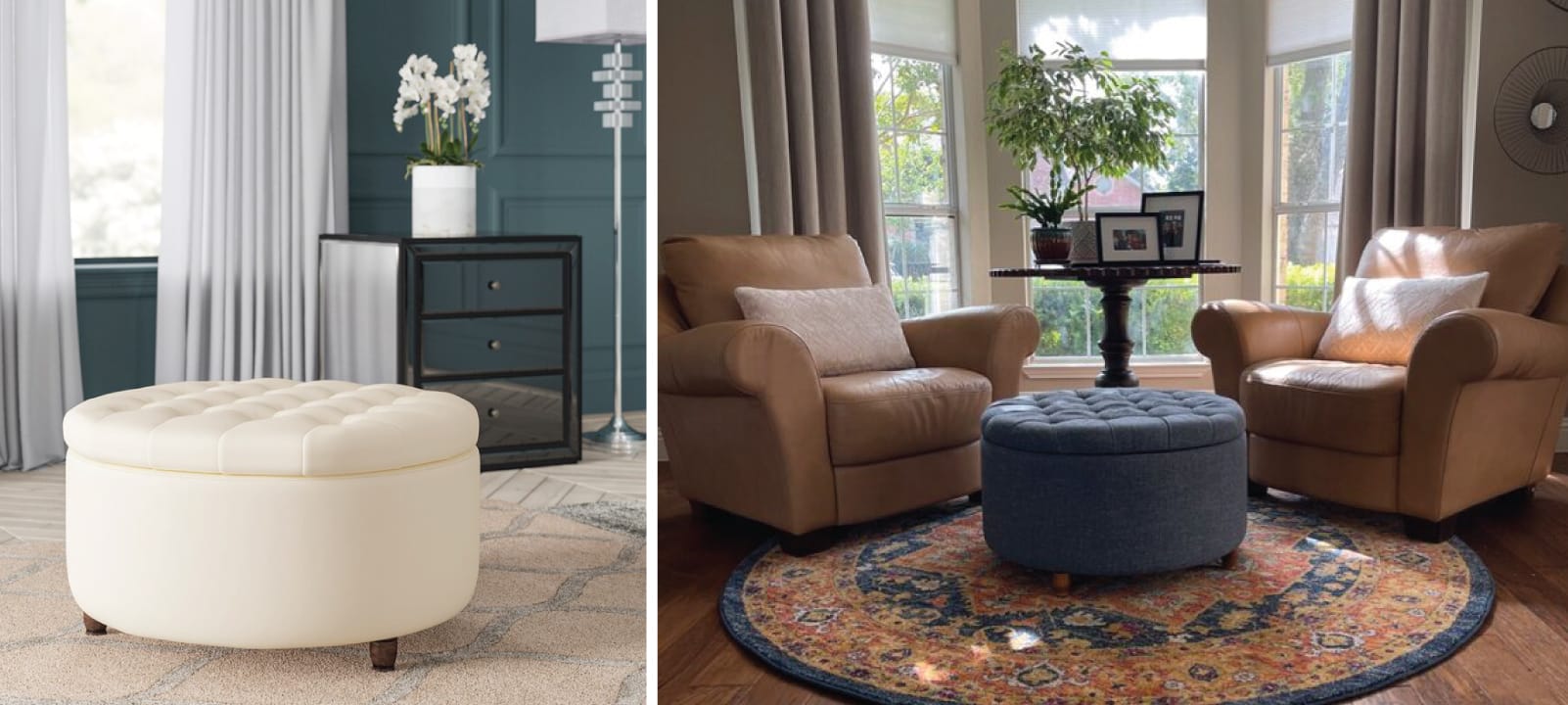 Shop the Large Round Pintucked Storage Ottoman with Lift Off Lid here.
5. For Your Favorite Collector
They like to change up their throw blankets and toss pillows. They always have a seasonally-appropriate candle burning in the evening. They keep extra gifts on hand, just in case there's an occasion that pops up. Give this friend the gift of form and function with a Large Round Pintucked Storage Ottoman. Available in a variety of fabrics to suit their style, this piece brings rooms to life with comfort and elegance while providing hidden storage where they can stow the treasures they love to share.
Share the Gift of Wovenbyrd
At Wovenbyrd, we offer a variety of pieces that embrace timeless beauty, modern style, and lasting comfort. With a number of styles, fabrics, and functions to choose from, there's a piece for everyone in our collections. And as you look toward the holiday season with a spirit of generosity, remember to consider yourself in that, too. This season, give the gift of home to your loved ones and yourself by shopping our website. Happy Holidays from Wovenbyrd!