Faux fur is a modern, fashion-forward and vegan-friendly way of adding some glam and personality to your home decor. Here are some faux fur decorating tips from WOVENBYRD for your next interior design project: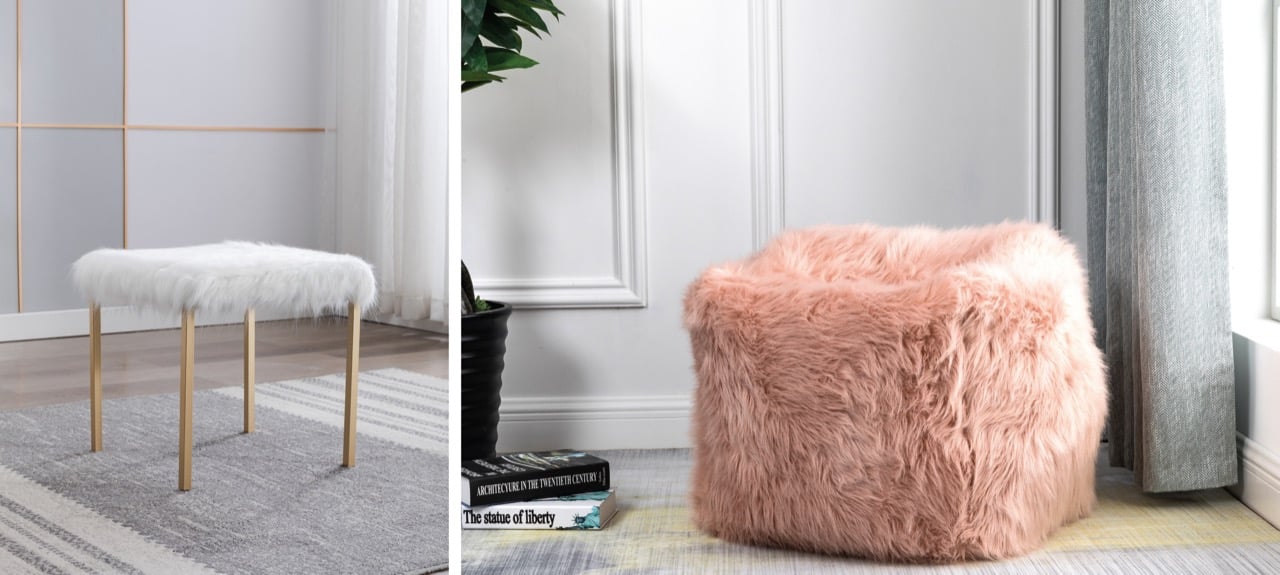 Shop the faux fur collection here.
1. Poufs and Ottomans
Nothing throws a room together quite like a faux fur pouf or ottoman. Though similar in utility, a pouf is a solid and versatile cushion that can be used as a footrest, a chair, or simply a show stopping centerpiece to a living room or bedroom, while an ottoman tends to have legs and is sturdier. Many use ottomans in place of coffee tables or as side tables. Whether you seek the cozy comfort of a faux fur pouf or the sleekness of a faux fur ottoman, either of these pieces are sure to pull your room together.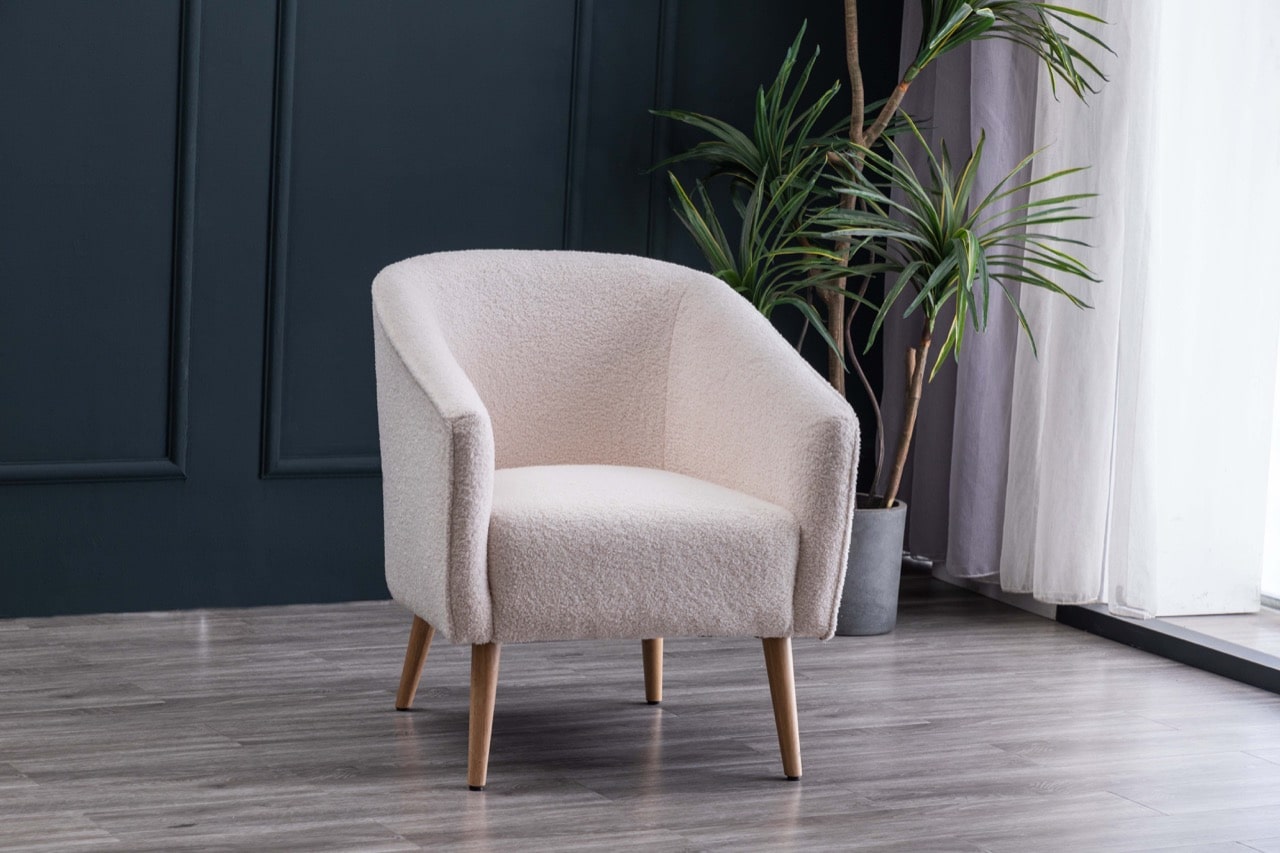 Shop this Faux Shearling Barrel Accent Chair here.
2. Accent Chairs
Not all faux fur is created equal. Some faux fur pieces are made with long, shaggy fur in bright colors, while other faux fur pieces are more refined. Faux shearling resembles the fur of a freshly-shaved lamb, hence the name. The faux shearling fabric looks at home on an accent chair. Of course, you could go the other direction and choose a shaggy faux fur chair, depending on your taste in home decor. An accent chair is the perfect way to add an inviting energy to your home and are great for cozying up with a good book.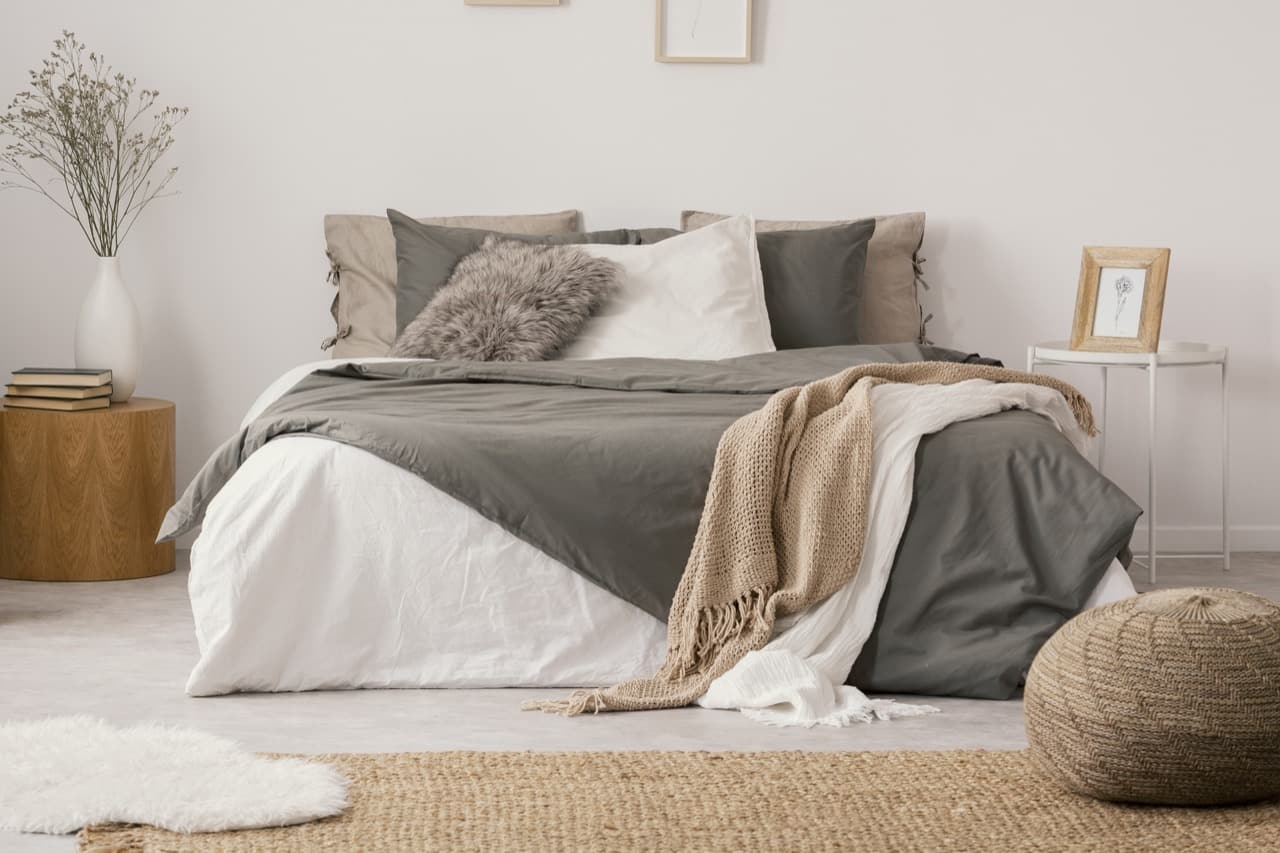 3. Pillows and Throws
Now that winter is upon us why not add some coziness to your living room or bedroom with some faux fur pillows and a throw? Faux fur pillows are a great way to create a welcoming atmosphere while a faux fur throw is both decorative and handy during the drafty winter months. Draping a throw artfully over a couch or bed can add just the right amount of style to your interior design.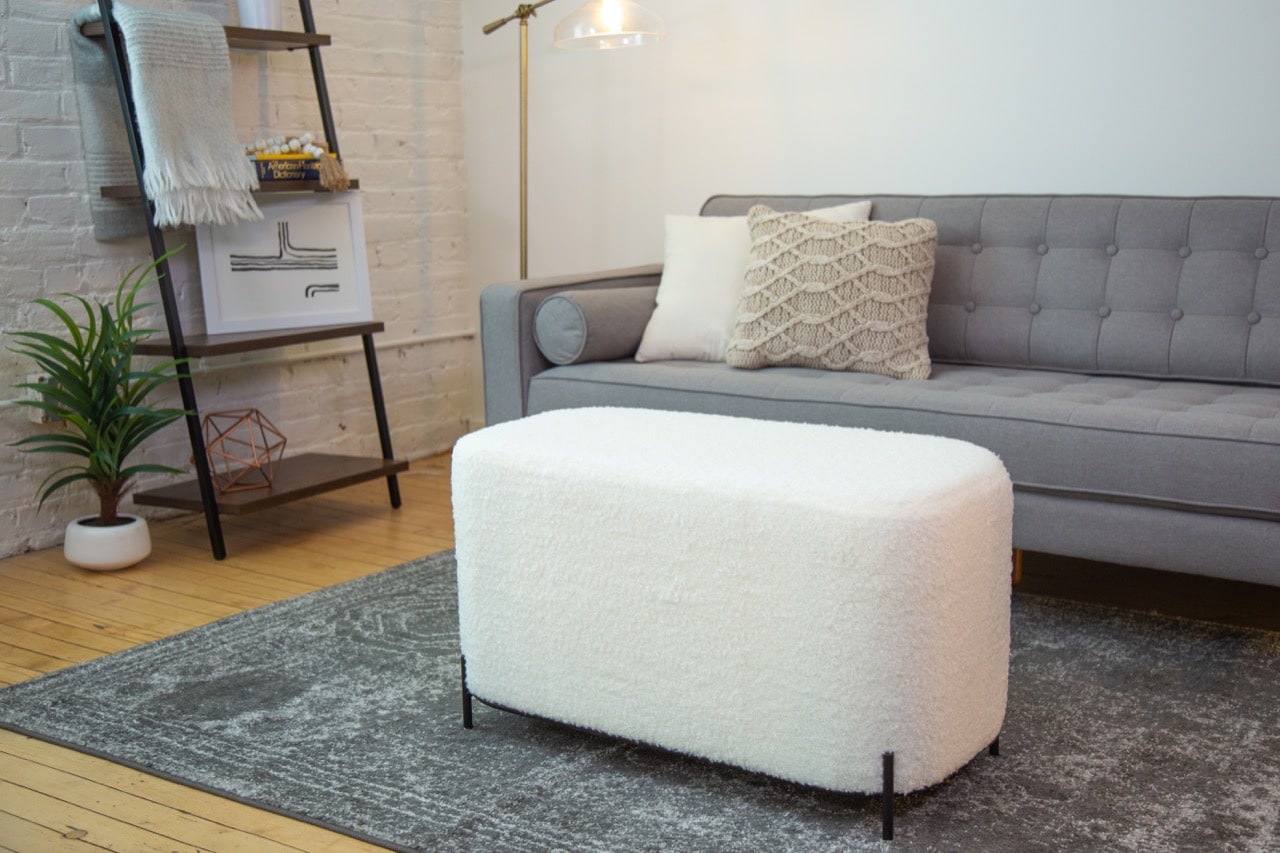 Shop the faux fur collection here.
Discover WOVENBYRD's Faux Fur Collection
WOVENBYRD's faux fur collection offers a wide range of inspired faux fur furniture in a range of styles to fit your personal taste. Timeless yet modern, WOVENBYRD offers ottomans, poufs, decorative benches and accent chairs in faux fur and faux shearling in a range of colors, from classic cream, to white, pink, gray, and brown patterned. To explore this collection and others, visit: https://wovenbyrd.com/collections/touch-of-texture/.