The home decor and interior design pendulum has swung. All-white walls with stainless steel surfaces are being replaced by warm colors and cozy textures. Arguably the coziest texture is faux shearling. Also known as "sherpa" or "faux sheepskin", this animal friendly, fur-like fabric has a special way of achieving a look that's simultaneously sleek, modern, cozy and classic. You've already thought of accent pillows and blankets, but here are some other ways you can add faux shearling to your home decor.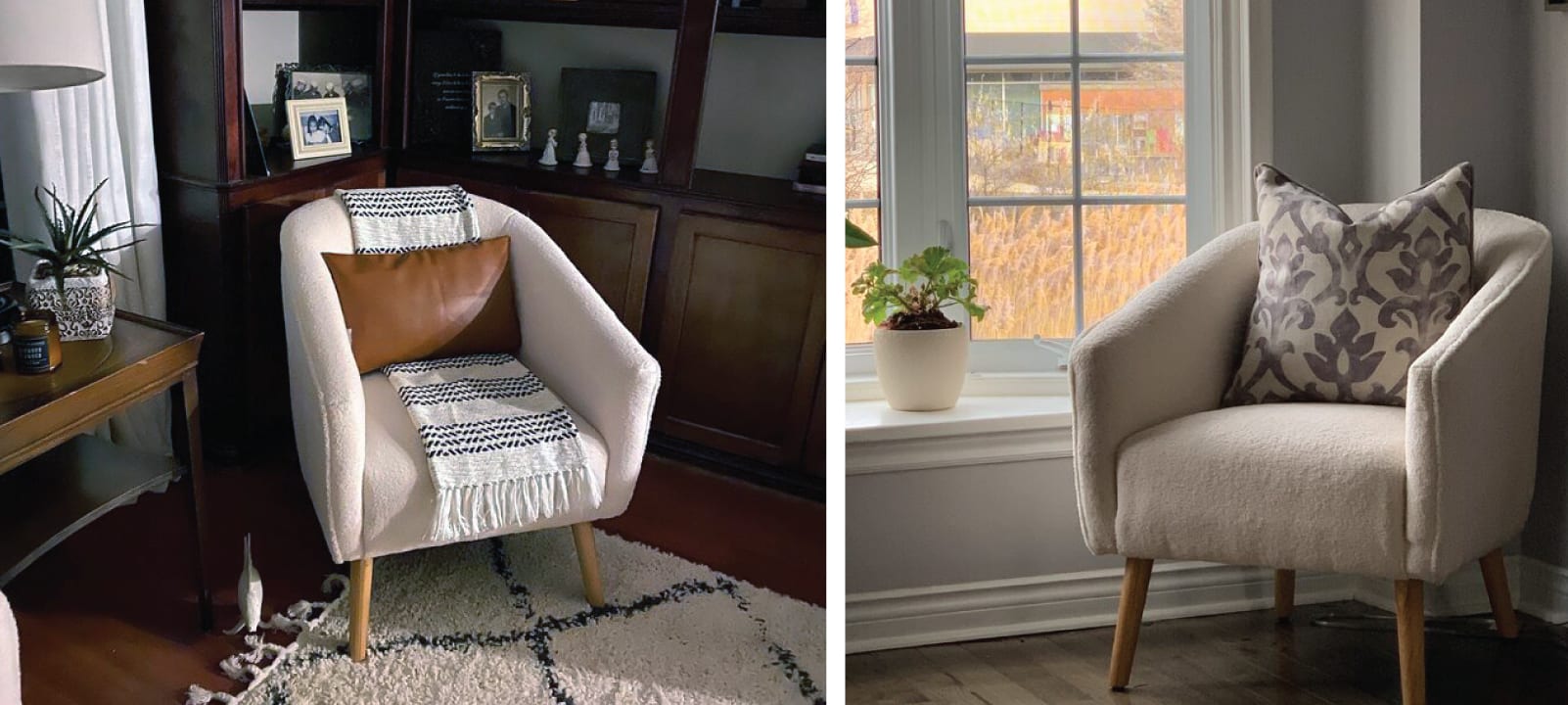 Shop the Faux Shearling Barrel Accent Chair here.
A Chair That Starts Conversations
Accent chairs are a great way to bridge style and function. Add a faux shearling accent chair that gets attention and delivers the comfort its furry look implies. Faux shearling accent chairs can serve as both a functional seating option and as an accent or conversation piece.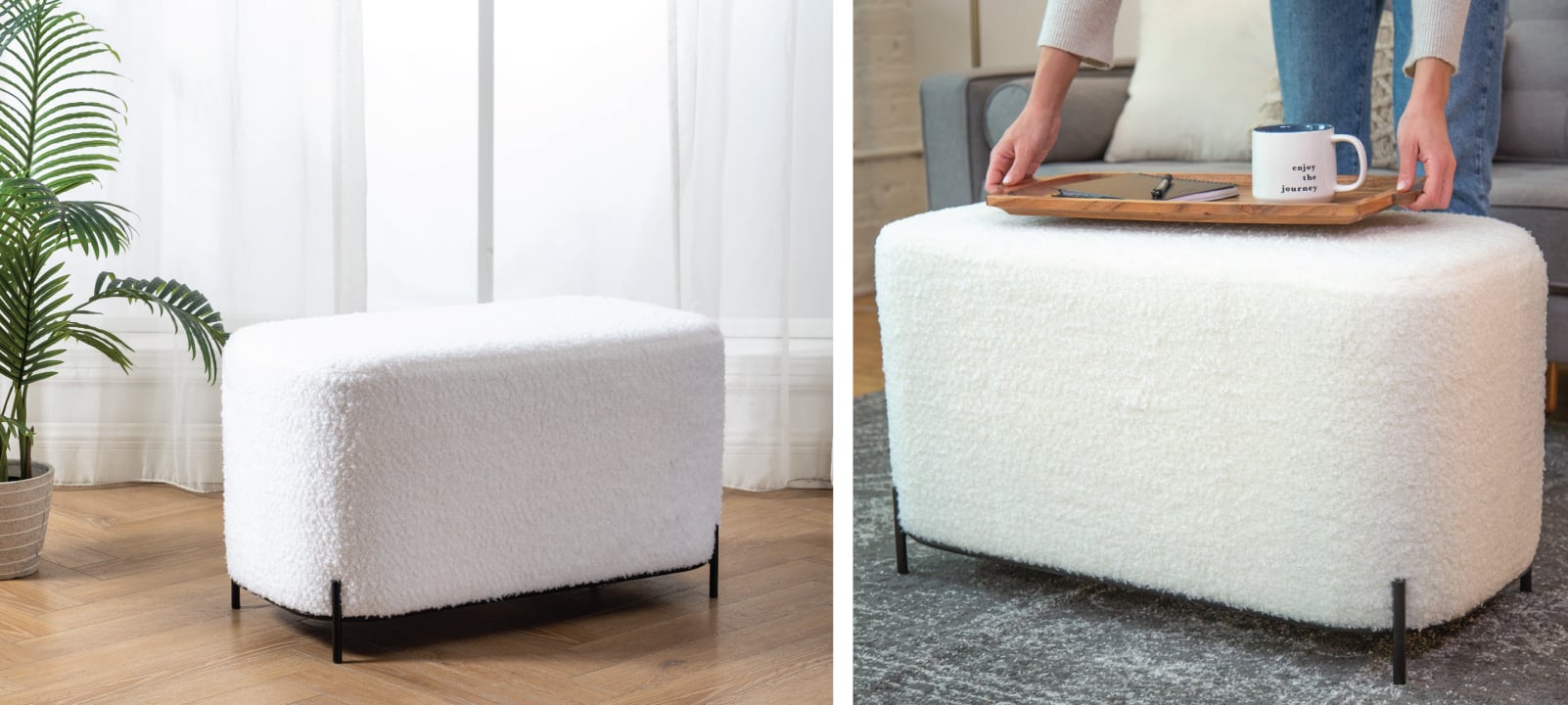 Shop the 32″ Modern Decorative Bench With Metal Base here.
An Editorial Bench
When we think of furniture for interior design, sofas and accent chairs probably come to mind first. Don't forget the power of other multipurpose pieces like an indoor bench. A faux shearling bench is an easy way to add a modern look and extra seating to your bedroom, living room, or entryway. Both benches and faux shearling fabric are extremely versatile choices by themselves. Combined, they make a statement piece that can flux with your home decor over time.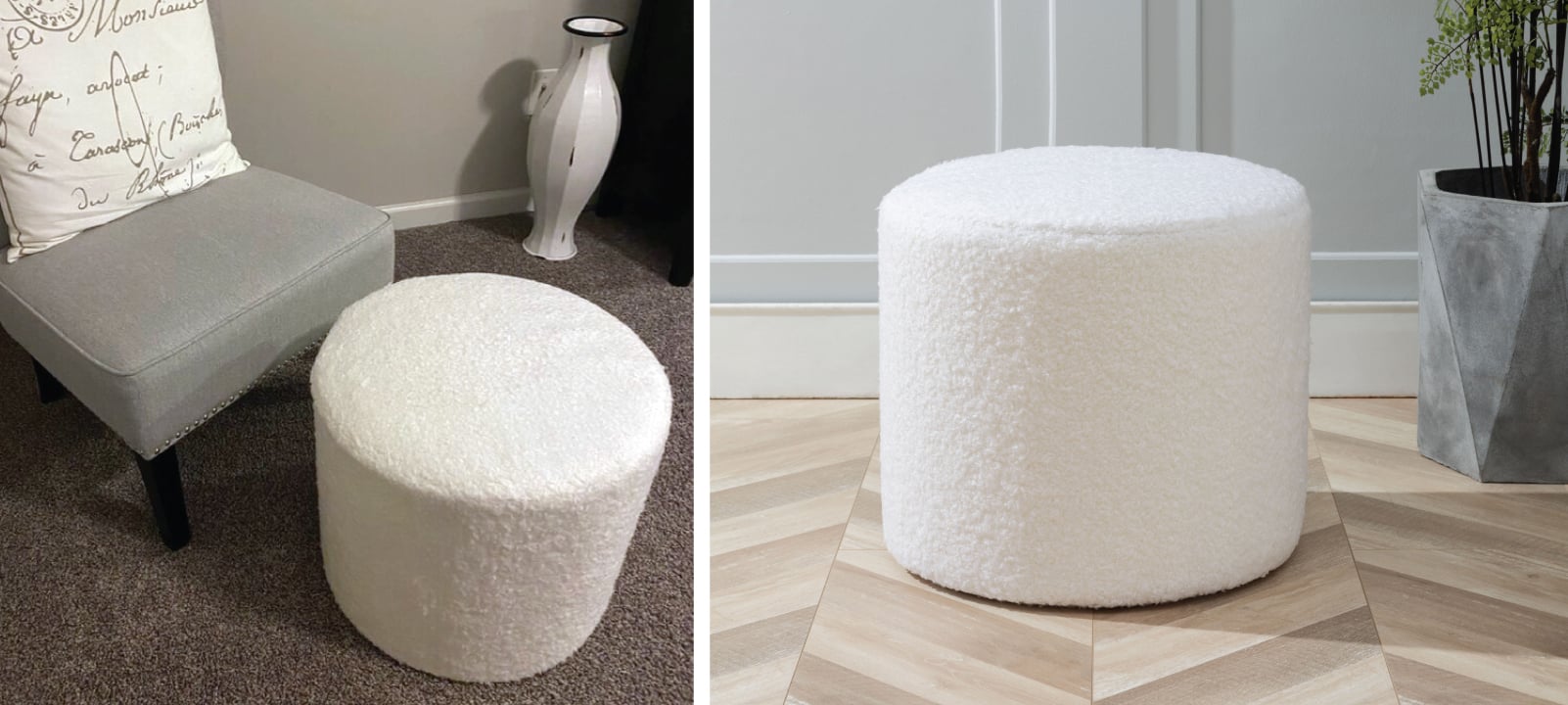 A Tasteful Pouf
The popularity of poufs has been growing exponentially. They can be used as an ottoman, stool, small table, or pop of personality. Often the right pouf is all of the above. A faux shearling pouf ottoman adds texture to your home decor. These small pieces offer big personality and functionality.
Decorate with WOVENBYRD
WOVENBYRD offers discoverable favorites that inspire confidence to create an eclectic and modern home. Find your next modern ottoman or chair today at WOVENBYRD. From clean, minimalistic styles to unique textures that add a little glam, we have a piece to modernize every space. To explore our modern and elegant pieces, or for more style inspiration, please visit www.wovenbyrd.com.