When it comes to blush, we're obsessed. A timeless shade that blends seamlessly with a wide range of colors and patterns, blush adds warmth, romance, and a welcoming atmosphere to any home. There are countless ways to incorporate blush-colored pieces into your decor, whether it be a simple blush accent chair, or an entire room dedicated to our favorite shade. From the blush luxe velvet collection to the faux fur collection, WOVENBYRD has a piece for everyone.
Here are some of our favorite ways to incorporate blush into home decor: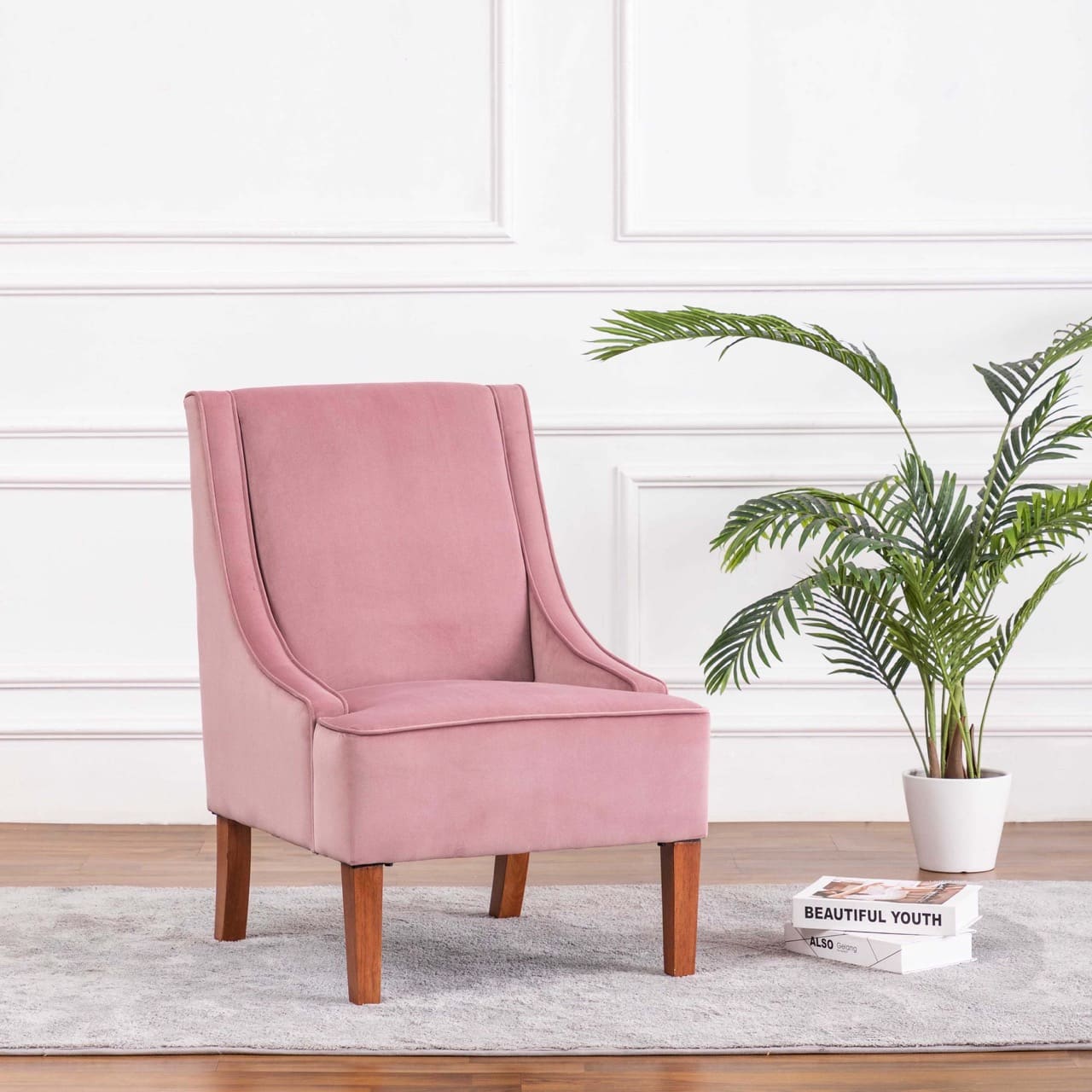 Shop the Blush Luxe Velvet Chairs here.
Velvet Accent Chairs
Our blush luxe velvet collection is a goldmine of gorgeously contoured barrel chairs and ottomans of all shapes and sizes. WOVENBYRD's collection of accent chairs includes the modern barrel accent chair and the swoop arm accent chair. Both chairs are covered in a luxurious blush velvet fabric and their modern-yet-timeless design pairs well with both modern and classically inspired decor. The beautifully crafted wooden legs round out the chair, adding sturdiness and luxury to any space.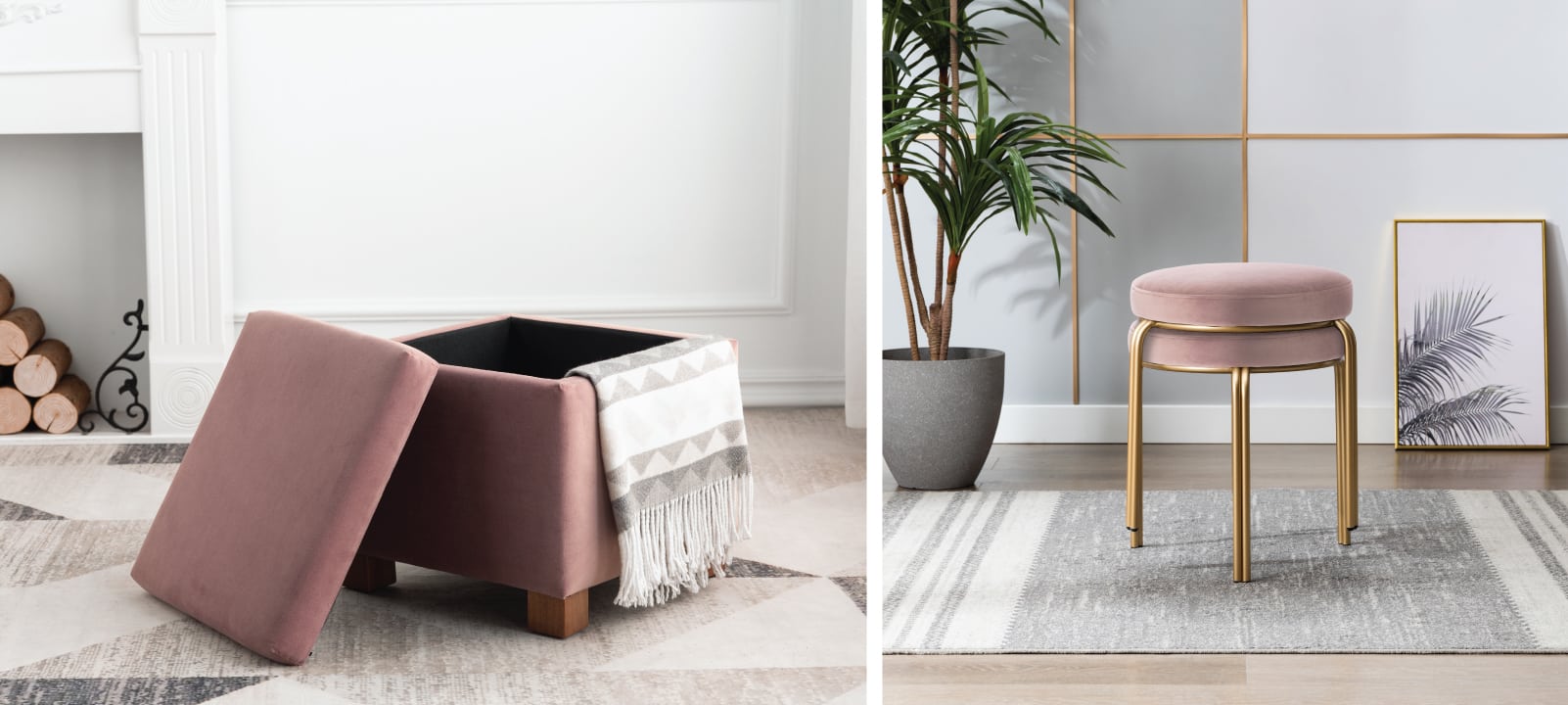 Shop the Blush Luxe Velvet Ottomans here.
Velvet Ottomans
In addition to barrel accent chairs, the blush luxe velvet collection boasts ottomans in all shapes and sizes in our dazzling blush hue. From metal-based ottomans to round pillowtops, our versatile blush ottomans pull together any room. Upholstered in high-quality velvet, these blush ottomans can serve as a centerpiece, a coffee table, a storage device, a footrest, and more. The blush color easily adds charm and luxury to any space. To incorporate additional textures, try the tufted ottoman in blush velvet. It's sure to be your new favorite accent piece.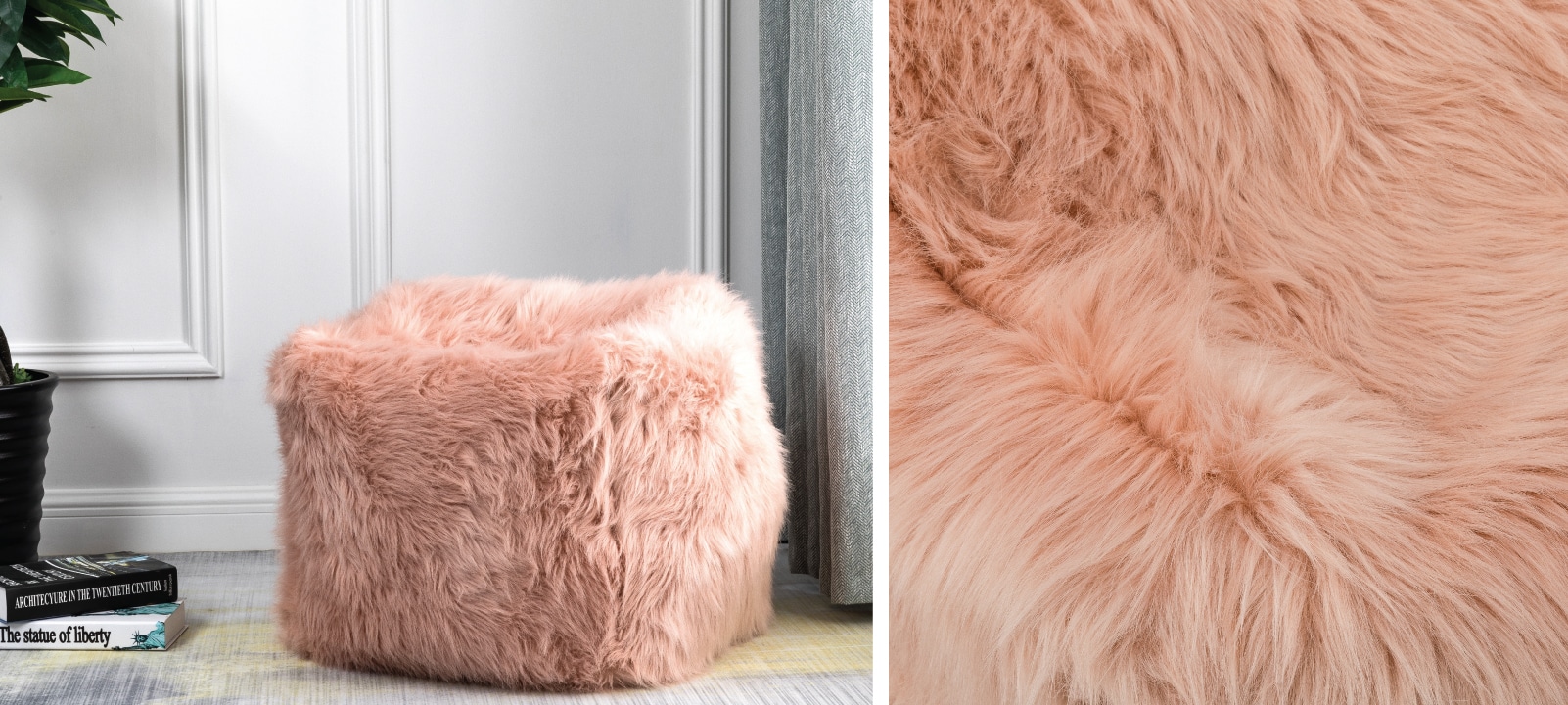 Shop this Pink Faux Fur Pouf here.
Faux Fur Poufs
We're all about faux fur. Faux fur adds coziness and glamour to your decor. Nothing is quite as inviting as a faux fur throw or a faux fur pouf ottoman to rest your feet upon after a long day. Pouf ottomans go well in living rooms, bedrooms, or entryways and they can serve as both a functional seating option and as an accent or conversation piece. The faux fur texture of the pouf ottoman is tasteful and fashionable and the blush faux fur adds an element of fun and playfulness to the piece.
Discover WOVENBYRD's Luxe Velvet and Faux Fur Collections
WOVENBYRD's Luxe Velvet Collection brings an elevated comfort and classic style to your home. Elegant and easy to care for, velvet stands the test of time. WOVENBYRD's Faux Fur Collection adds an undeniable comfort and coziness factor to your home. Items in both the luxe velvet and faux fur collections come in the sought-after blush hue that is sure to add some color to your home decor this winter. To explore this collection and others visit www.wovenbyrd.com.