Faux leather is a style-safe affordable option for elevating a space and adding richness. Equally suited to contemporary or classic style, decorating with faux leather furniture accents is timeless. And it's easy to see why. Durable yet stylish, hard-wearing yet soft, faux leather is a luxurious and sustainable material that stands against the most active lifestyles. If you want to add some of the faux leather's luxe touch to your space, here are some ideas from WOVENBYRD to keep in mind: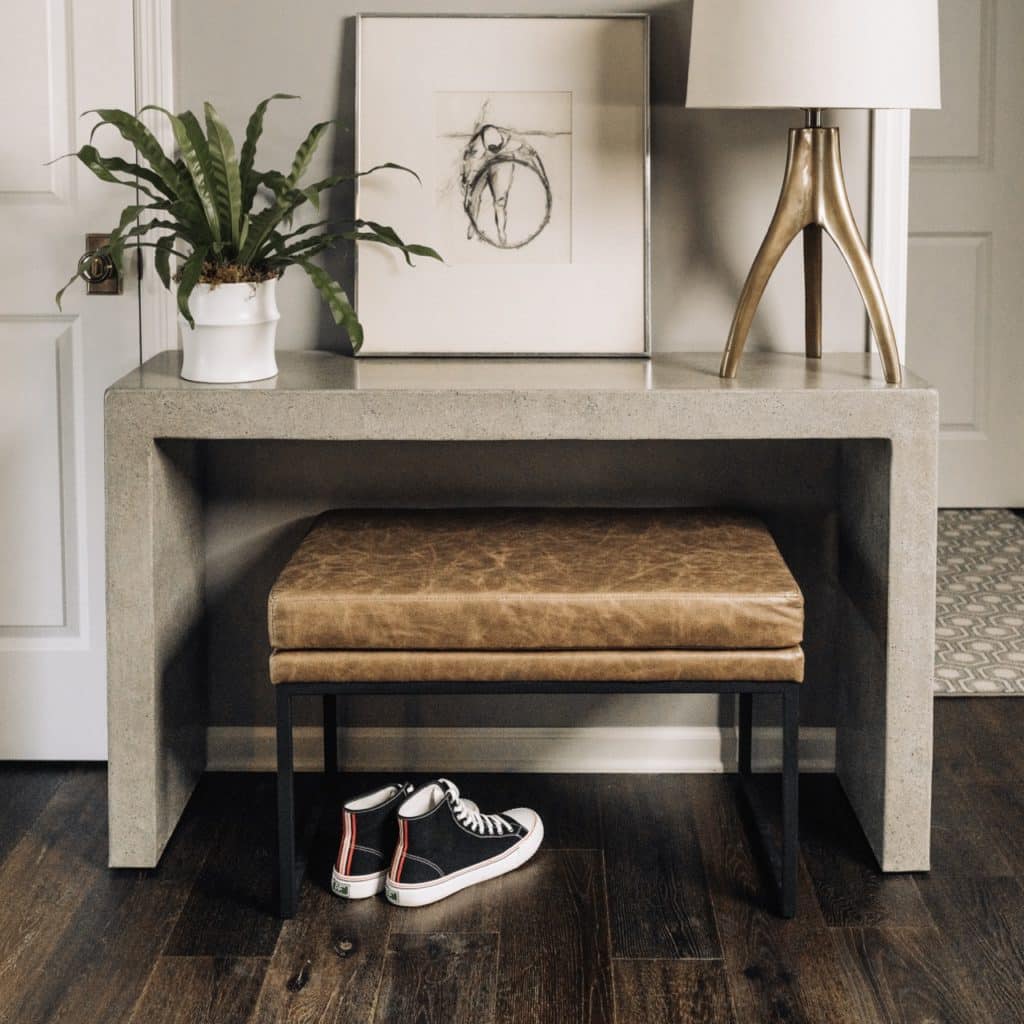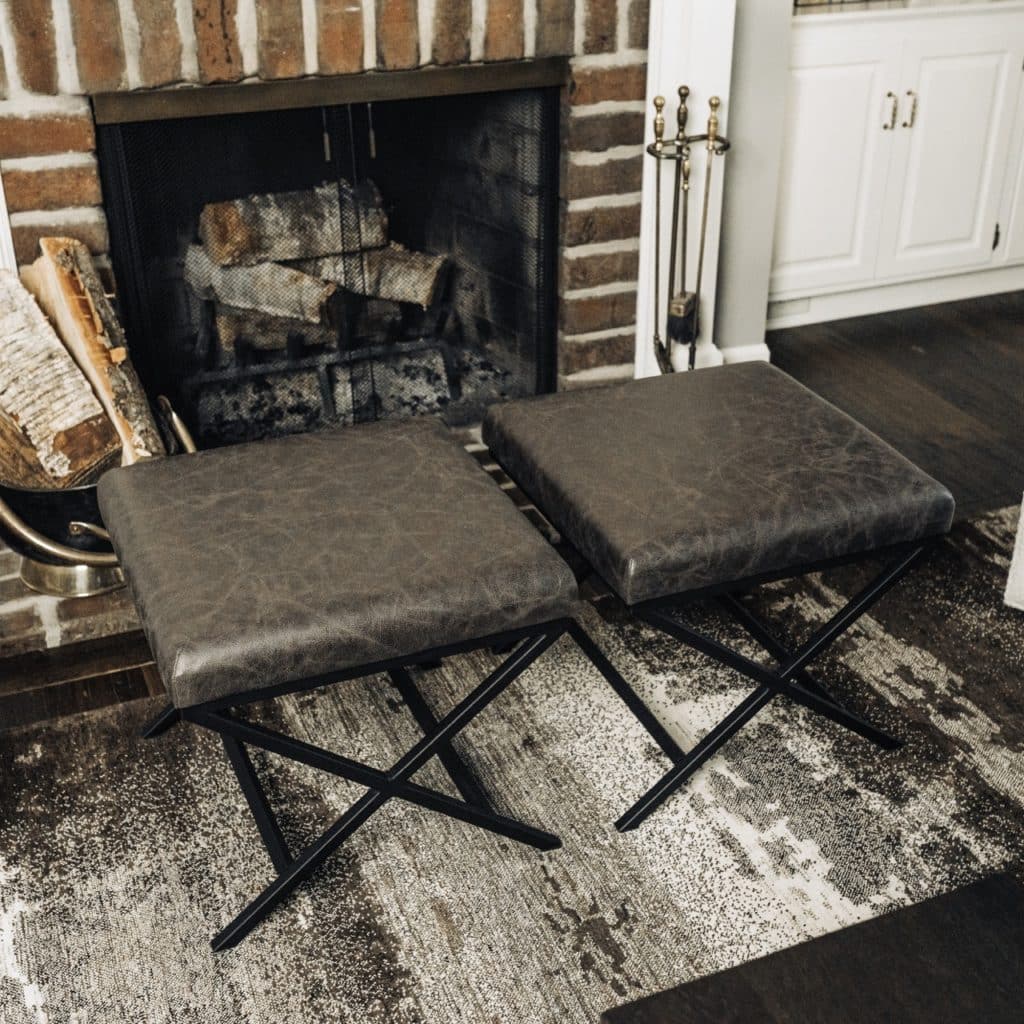 Shop faux leather products here.
1. Embellish Accents
Faux leather's lustrous finish makes it perfect for adding accents. Think of an armchair with a lustrous throw or a tufted ottoman. These small touches elevate a piece of faux leather furniture from functional to fashionable, something ordinary to something extraordinary.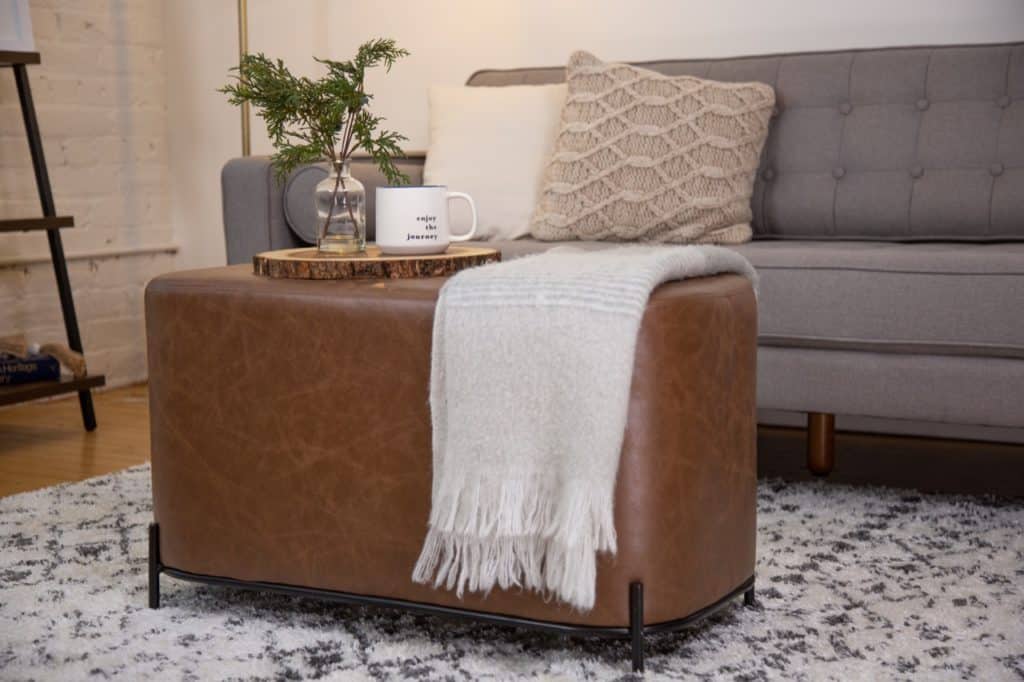 Shop this decorative bench by clicking here.
2. Mix Textures
Too much faux leather creates a cold look, so make sure to balance textures. Play off faux leather's sleekness with faux fur, linens, or wool. Try combining faux leather chairs and slip-covered armchairs in your dining room or living room. A tactile blend creates a space that's inviting to the eye.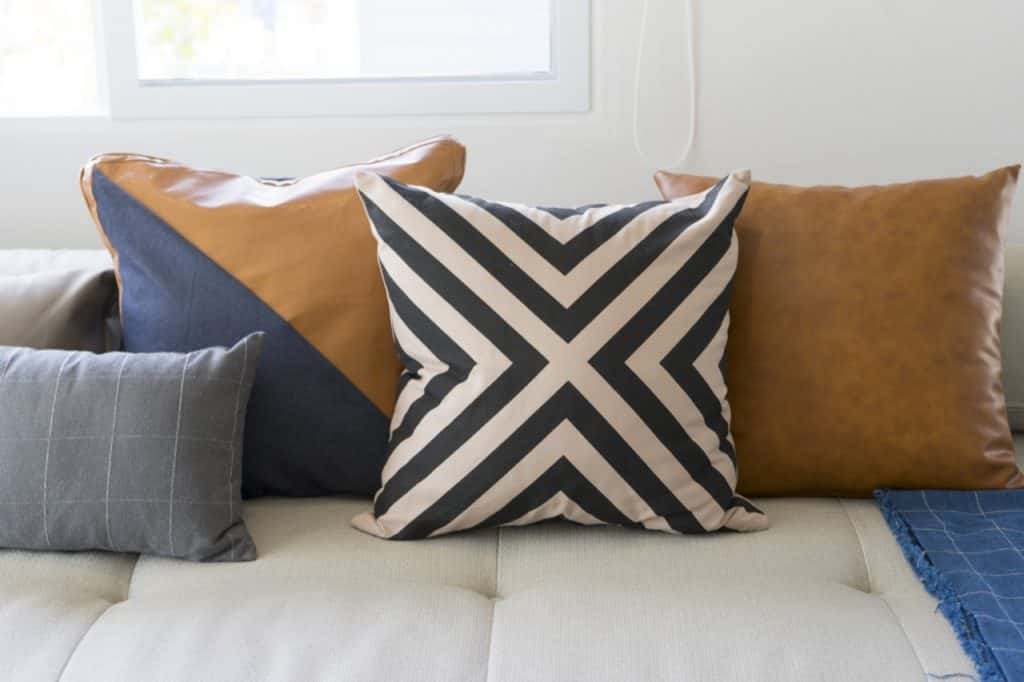 3. Make A Statement
Faux leather looks beautiful covering a sofa or a headboard, but it's a showstopper when used in more unconventional ways. It's perfect for an unexpected yet eye-catching choice for floor tiles, rugs, accessories, lampshades, and lighting arrangements. It makes a dramatic statement and can be visually quiet or bold depending on the color and finish used.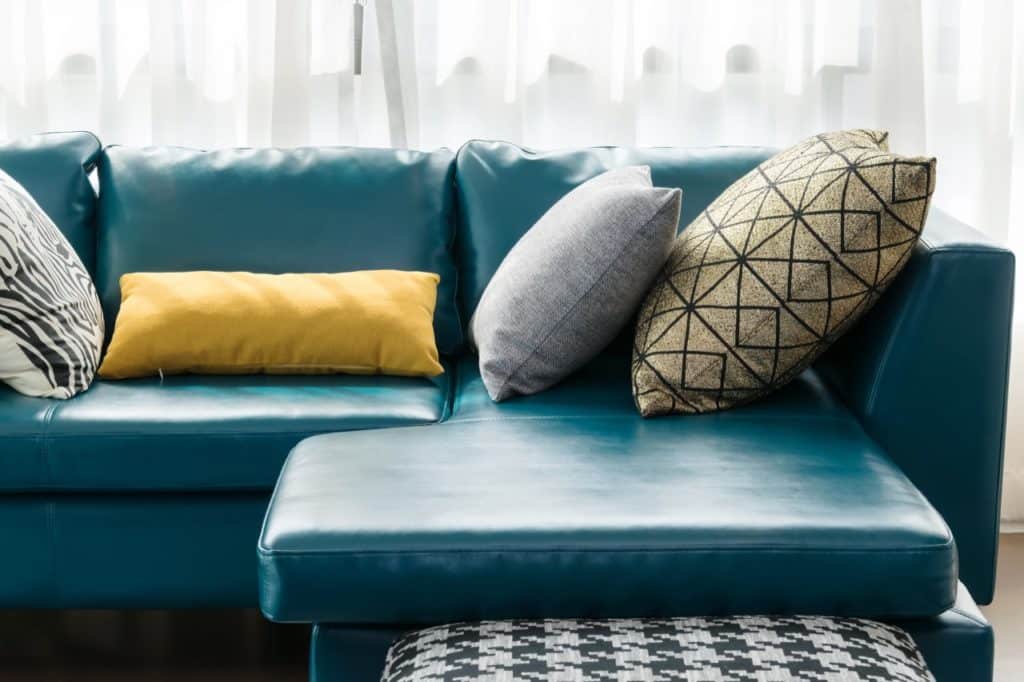 4. Throw in Color
While neutral faux leathers are a popular choice for leather materials and textures, you aren't limited to cream, brown, and black. Faux leather is available in every possible color and finish. Make a splash with a sofa in distressed leather or embrace an exotic green leather. Prefer a piece more understated yet equally distinctive? Try metallic faux leather, a trendy and easy way to add glamour to any space.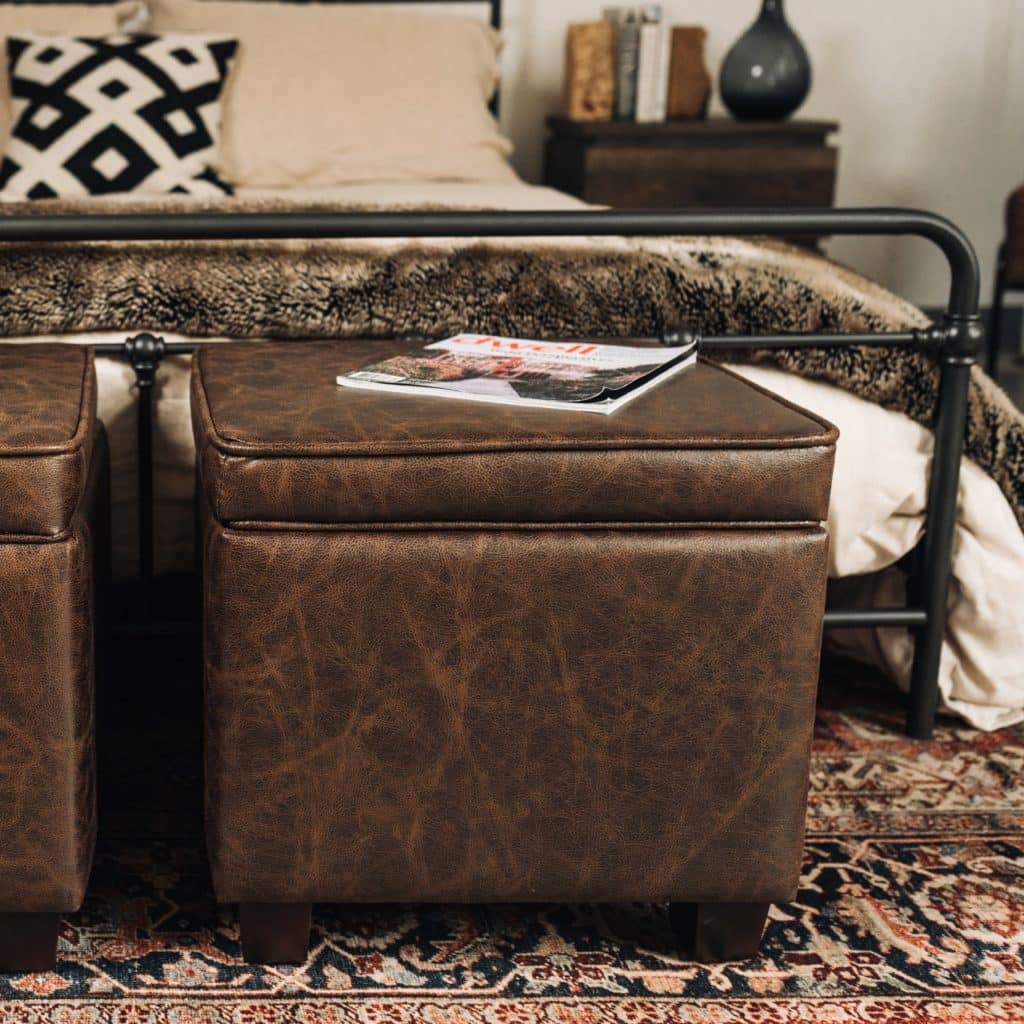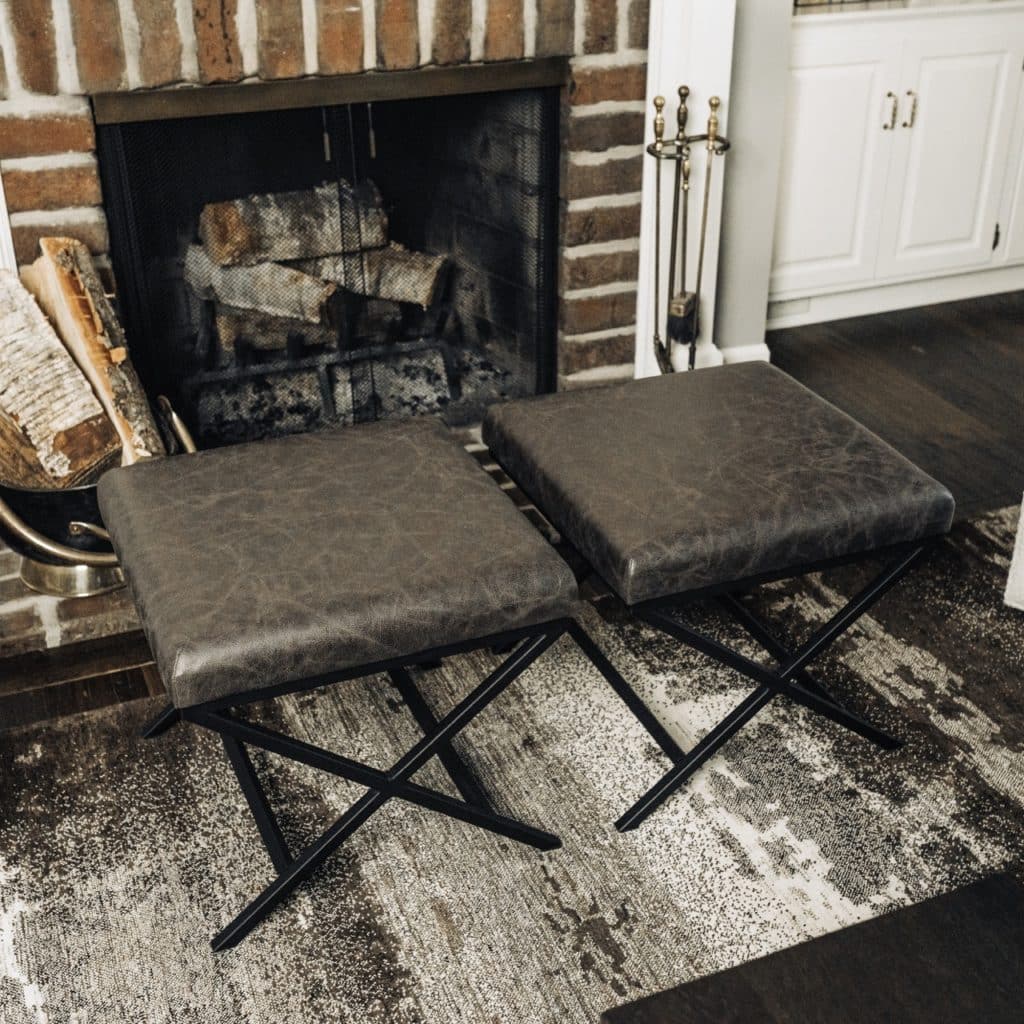 Discover WOVENBYRD's Leather Collection
WOVENBYRD offers discoverable favorites that inspire confidence to create a welcoming and cozy home for the fall months. WOVENBYRD's Faux Leather Collection is designed to match the broadest range of styles, exuding classic, never outdated, lasting elegance for any season. Offered in a range of rich, slightly aged classic colors - cream, rich dark chocolate, warm walnut, charcoal - the Faux Leather Collection contains the perfect piece to weave into your cozy nest this fall. With added brushing in the finishing process, the collection has a soft, aged feel from day one. It's these subtle differences that set WOVENBYRD apart and help you build a rich, lasting look with dependable comfort. To explore this collection and others visit www.wovenbyrd.com.