Modern design is the antithesis of traditional design, relying on simple, bold, and understated pieces. To design a modern space from scratch, start with your color palette, find a photo from your favorite vacation, or take a look at your closet and the colors you gravitate towards. Here are 3 WOVENBYRD tips that can help add modern touches to your home: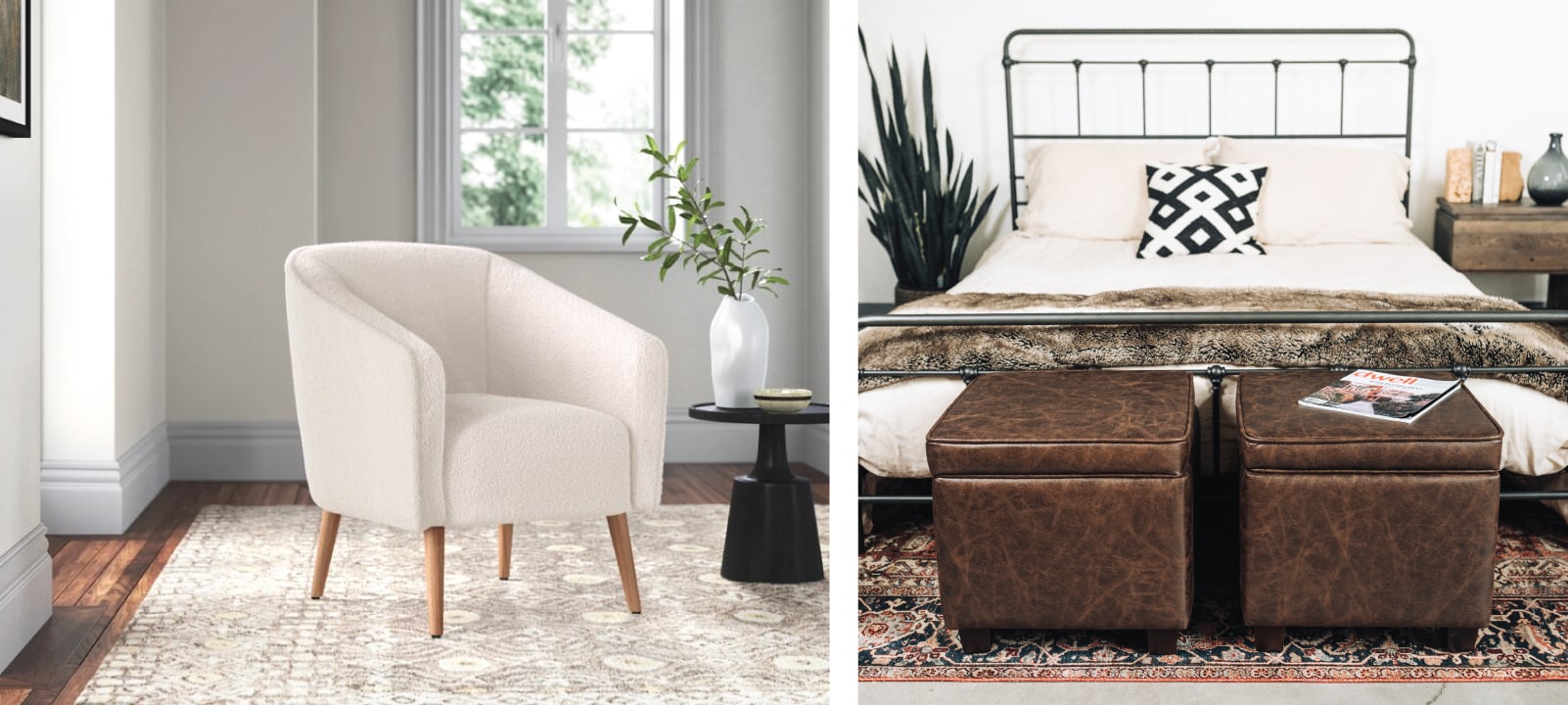 Shop the Faux Shearling Barrel Accent Chair here. Browse the Faux Leather collection here.
1. Mix Colors & Textures with Faux Leather & Faux Fur
Take a look at the room as a whole and don't make everything match too much. Coordinated decor of complementary textures and colors is more interesting and modern than a room that's completely matching. Mix WOVENBYRD's faux leather chairs with our cozy faux fur chairs. Drape linens or wool blankets over the chairs for a blend of textures and colors that highlight the pieces in your room. A tactile blend creates a space that's inviting to the eye.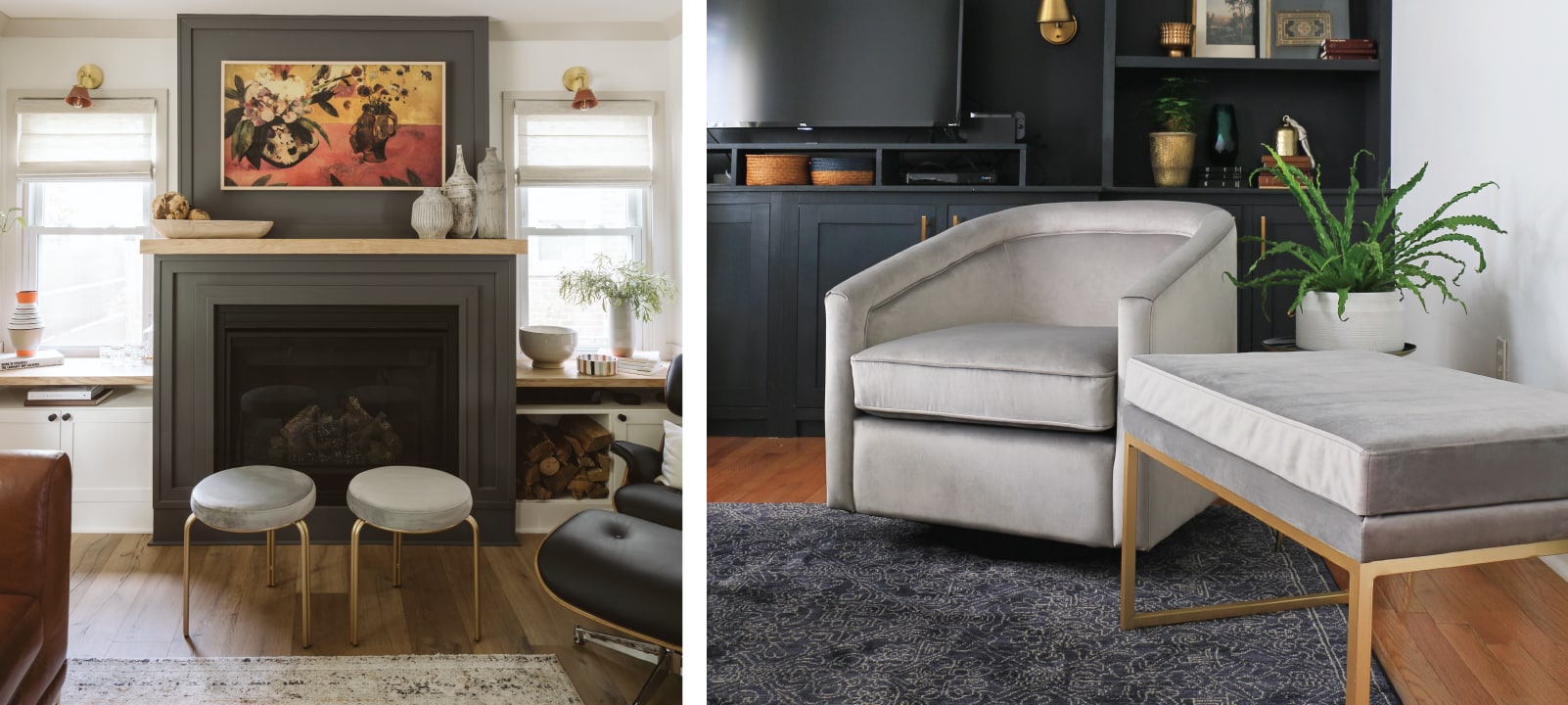 Accent Your Space with Velvet Accents
Our luxe velvet collection is a party of plush chairs and ottomans for every space in your home. The sleek silhouette adds a modern, yet timeless touch to any room while the wooden or metal legs round out the furniture with sturdiness and luxury. The rich and elegant fabric of these velvet pieces bring an indulgent, warm, and modern feel to any room in your home.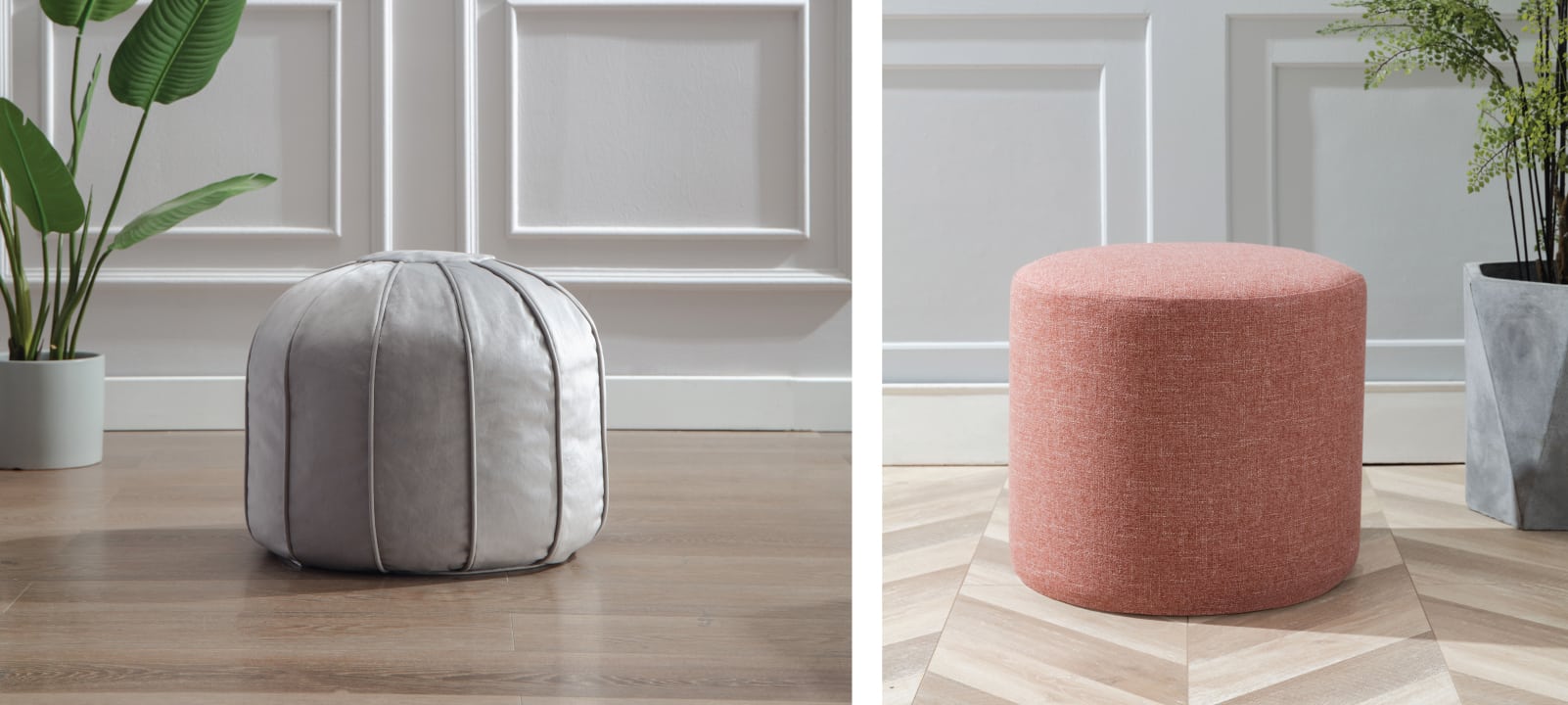 Shop the Round Pouf here.
3. Refresh Your Space with a Pouf
There's no denying that poufs are the most popular piece of the year. One of the most versatile pieces of furniture, a pouf allows for petite accents without overpowering a space. While it's harder to embrace a bolder look with a large piece of furniture like a couch, a small pouf is the perfect opportunity to embrace a bolder style or take a style risk. A pouf can serve as an extra seat, side table, footrest, or corner for a pet. Better yet, poufs are easy to move or switch out as the seasons or your taste changes.
Go Modern with WOVENBYRD
WOVENBYRD offers discoverable favorites that inspire confidence to create an eclectic and modern home. Find your next modern ottoman or chair today at WOVENBYRD. From clean, minimalistic styles to unique textures that add a little glam, we have a piece to modernize every space. To explore our modern and elegant pieces or for more style inspiration please visit www.wovenbyrd.com.